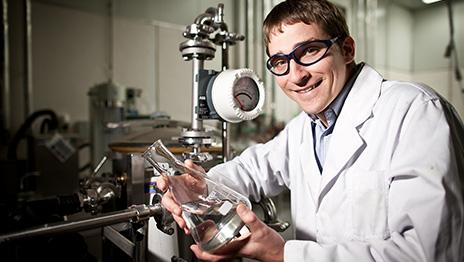 Victoria University water researcher Professor Mikel Duke has taken the prestigious role of co-editor for the leading international journal Desalination.
Desalination is the premier international journal dedicated to communicating the latest developments in desalination including theoretical and applied research, technological and industrial trends and insights into the experiences of technology operators and users.
Desalination describes the process of filtering salt and other materials from water to purify it for re-use.
Professor Mikel Duke, from the university's Institute for Sustainability & Innovation (ISI) said it was an exciting time to be working in desalination, which is providing answers to many of the major issues in supplying drinking and agricultural water to the world's population.
"It is also great to see many innovative developments coming forward to reduce cost and energy, and improve simplicity and reliability, making desalination more available to communities worldwide," Professor Duke said.
"The ISI are at the cutting edge of such developments including waste heat driven membrane distillation, robust ion selective zeolite desalination membranes, tough nanocomposite and ceramic membranes for desalination pre-treatment and novel thin surface functional low contamination reverse osmosis membranes."
According to Global Water International, in 2011, desalination produced 66.5 million cubic metres of water per day for 300 million people, which increased to 78.4 million cubic metres by 2013.
The scientific impact of the Desalination journal has risen significantly in recent years, obtaining its current Impact Factor of 3.960. This reflects the growing importance of desalination all over the world.