Governing in a crisis – SZCC supports faith-based communities responding to COVID 19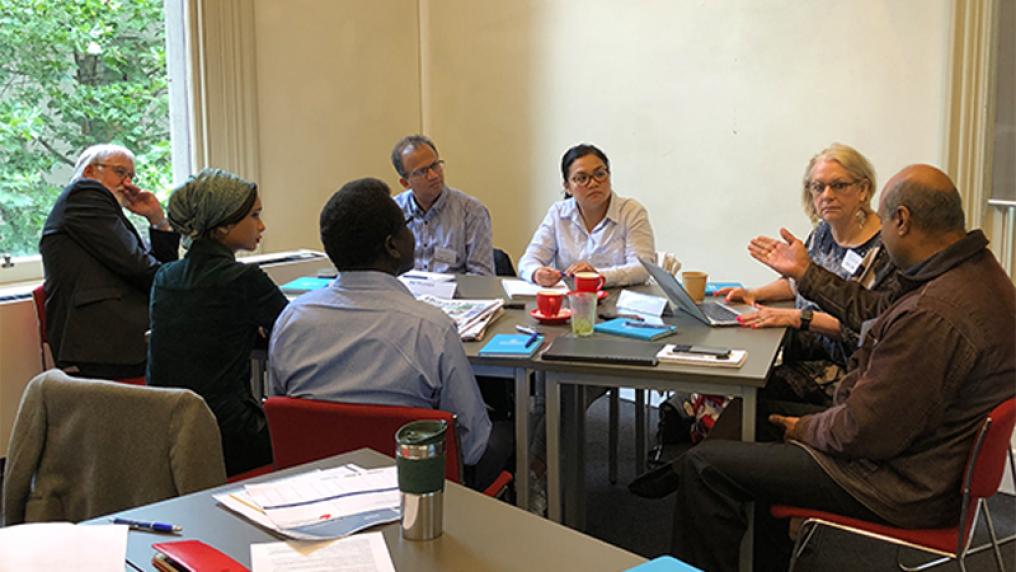 The Sir Zelman Cowen Centre recently hosted 100 participants in a multi-faith webinar examining the effects of COVID-19 on faith-communities in Victoria.
Wednesday 15 July 2020
On Thursday, 11 June the Sir Zelman Cowen Centre hosted 100 participants in a multi-faith webinar examining the effects of COVID-19 on faith-communities in Victoria.
Panellists joined SZCC's Director Professor Kathy Laster in a wide-ranging discussion reflecting on how faith communities support those experiencing hardship due to the pandemic, and how they are managing to worship together while apart. They included:
Rabbi Ronnie Figdor OAM, CEO of the St Kilda Hebrew Congregation
Rev Ian Smith, Executive Director of the Victorian Council of Churches
Sheikh Muhammad Saleem, Secretary of the Board of Imams
When discussing organisational responses to COVID-19, the panellists urged organisations to keep their values front and centre when making decisions, remember their legal obligations and where possible seek to balance financial sacrifices with essential financial support.
Rev Ian Smith, said, "don't panic, take a breath, reflect objectively and remember the basis of your existence." 
Governance and business experts, Dr Nadav Prawer of Mann Lawyers and Adam Lancaster, Director of Ready1 Group, were also on stand-by to provide advice and guidance on legal and business matters arising during the discussion.
Both reminded participants to stay updated on government regulations, have a systematic plan for maintaining social distancing at public gatherings, events and workplaces, and have a robust process for enforcing this.
Working with Victoria's diverse faith-based communities
This webinar is part of SZCC's ongoing work to build governance capability among Victoria's diverse faith-based communities.
In addition to the Aspire Young Muslim Women's Leadership and Governance Program, SZCC is currently working with office-bearers from faith-based organisations as part the Ripple Effect: Governance education for faith-based community organisations program (The Ripple Effect).
Funded by the Victorian Legal Services Board Grant Program, The Ripple effect has brought together a cohort of 10 office bearers from a diverse range of faith-based organisations to build their governance capacity and support them to run governance training for the boards of their organisations. Read more about the program.
With additional funding from the Besen Family Foundation, SZCC is now working with the Council for Orthodox Synagogues to adapt our faith-based governance resources to meet the needs of their member congregations.