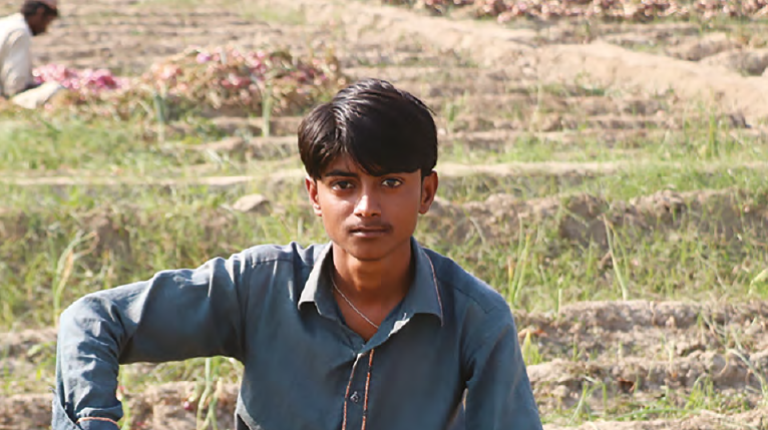 Between 1990 and 2015 many developing countries benefited from global processes of structural change and the introduction of new technologies boom, but Pakistan, due to decades of political, social and economic turmoil, missed out on this crucial growth period.
Since then, major shifts have started to take place in Pakistan, giving the prospect of renewed economic growth, with a focus on small agriculture's significant role in bolstering Pakistan's living standards and social reform.
90% of Pakistan's eight million privately operated farms are less than five acres. A report funded by the Australian Centre for International Agricultural Research (ACIAR), Enabling policies for developing smallholder agriculture in Pakistan by ten joint authors, including Professor Bhajan Grewal (Professional Fellow) and Professor Peter Sheehan (Research Director) from Victoria Institute of Strategic Economic Studies at Victoria University, highlights a "major failing of agricultural policy", as Pakistan's Government policy support has largely focused on the large-scale crop sector instead.
The detailed report advocates a number of policy changes to help transform and revive smallholder agriculture and the rural economy as a whole. It also includes a gender lens which hopes to "release power of the women who play a role on small farms." The 2006 Global gender gap report, has found that Pakistan's gender equality ranking was 112th out of 115 countries, and it continues to fall.
Project Lead, Professor Peter Sheehan said: "We concluded that the transformation of the smallholder sector is not only an imperative for Pakistan in current circumstances, but that it could be pivotal in setting a new long-term economic and social trajectory for the country."
The authors identified five areas specific interest, including; improved access to markets, the promotion of innovation, better access to credit, and encouraging and enhancing roles for women. The report is hopeful that if the policies are "set in a coherent strategic framework", and are supported by national and provincial governments, Pakistan has the "strong potential to become a substantial exporter of diary, citrus, and mango products."
"The issues addressed in this monograph do not relate only to Pakistan, but are widespread throughout the developing world. As in Pakistan, families own and operate about 90 percent of the world's 570 million farms, most of which are small. Many of these smallholder family farmers are poor, with an insecure food source and have limited access to markets and services. The challenges facing Pakistan are replicated in many countries, so that the findings of this monograph may have resonance beyond Pakistan," said Professor Bhajan Grewal (Professional Fellow).