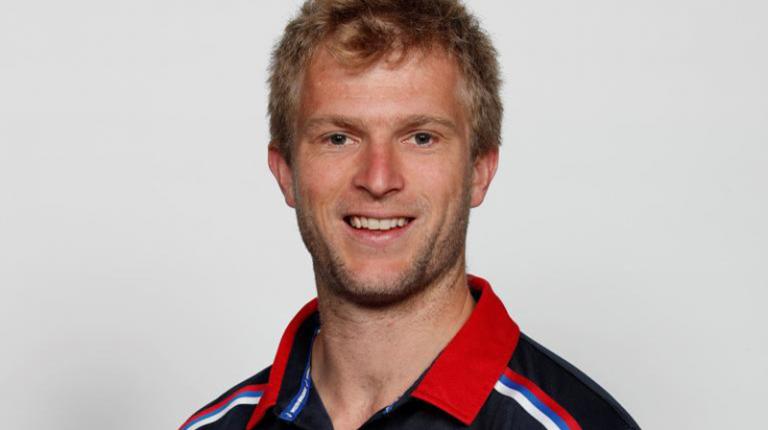 In preparation for the 2021 AFL Grand Final, we posed five footy-related questions to Dr Sam McIntosh.
Tell us about your research and your work with the Western Bulldogs.
"I mainly focus on how player performance data can be modeled to inform aspects of team and player individuality, value and potential, with a specific focus on providing a framework to support player drafting and recruitment in the AFL."
How do you feel about Australian Rules Football?
"I absolutely love the game. The sport itself is so dynamic and the athletes are very diverse making it great to watch. The athletes require a complex set of skills that includes extraordinary hand-eye coordination, endurance and agility combined with a fundamental level of strength. The other great thing about the sport is the passion which supporters have at both the elite and community levels. I played footy as a teenager, but my main focuses were hockey and triathlon."
What is the most interesting piece of data you have identified this season?
"Earlier in the year I worked on a research project looking into the extent to which player performance differs between various leagues. All players who are drafted/recruited into the AFL come from a vast array of leagues with differing standards of competition. I think the most interesting data I've come across this season were the results of this project, which allow us to better translate a player's ability to perform across various leagues."
Who are the players to watch during the Grand Final?
"It is always a team effort, but inevitably certain players standout. Marcus Bontempelli is one of the best players in the League when it comes to setting up scoring opportunities directly from stoppages (ball-ups or boundary throw-ins). I think this aspect of the game will have a distinct impact on the outcome. Bailey Smith has had an outstanding Final series. His last two games were probably the best of his career. He's become a really confident player and has stood up in big moments."
Which team is going to win on the day?
"There is no doubt I want the Western Bulldogs to win on the big day, but I think it is going to be a very close game."
Follow Sam on Twitter @SRMcIntosh.