First Year Model: An Australian first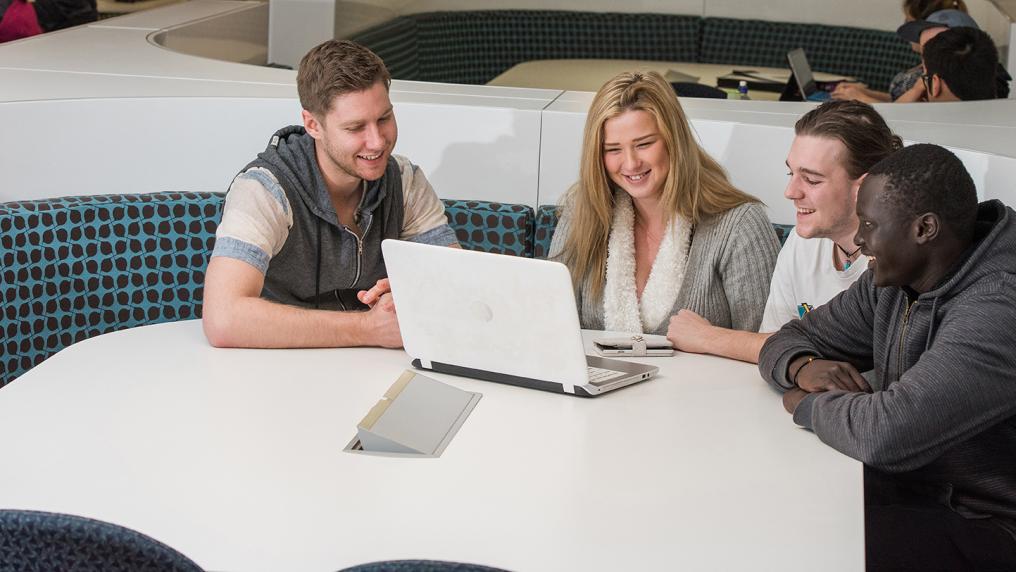 Launching in 2018, our First Year Model is designed to give any student, from any background, the chance to study and achieve their best.
Wednesday 10 May 2017
Victoria University (VU) is excited to announce the launch of our First Year Model, a new approach to learning for undergraduate students beginning in 2018.
The First Year Model is designed to enhance the experience of first-year students – on a scale not seen before in Australia.
It has the potential to shape the national tertiary agenda as the First Year Model navigates students around the expectations of university life. It will provide students with the skills and knowledge they need to become confident, independent learners.
"Our First Year Model is one of a number of new initiatives that Victoria University intends to implement that place the student firmly in the centre of all we do.

This is part of our on-going strategic plan to ensure we have the highest levels of student satisfaction among first year students of any university in Victoria by 2020."

- Professor Peter Dawkins, Vice Chancellor and President, Victoria University.
How the First Year Model works
Instead of students studying four units concurrently, the First Year Model gives students the flexibility to study their chosen degree course in sequential 'blocks'. Students will complete one unit and its assessment at a time, before moving to the next. This will provide substantial benefits to students and staff including:
A single focus, rather than juggling multiple units with competing demands and deadlines.
The chance to immerse themselves in each unit, learning through discussion and group interaction.
Strong and lasting peer connections formed through close contact with one group at a time.
Getting to know and be known by your educators.
Timely support from a multidimensional team.
Regular feedback.
Early success to help build confidence and motivation.
VU remains committed to providing current and future students with First Year Model; an innovative platform that is flexible, immersive, and more importantly, inclusive. Victoria University is determined to achieve this goal and other significant initiatives, with the support of our students, academic and professional staff and valued partners.