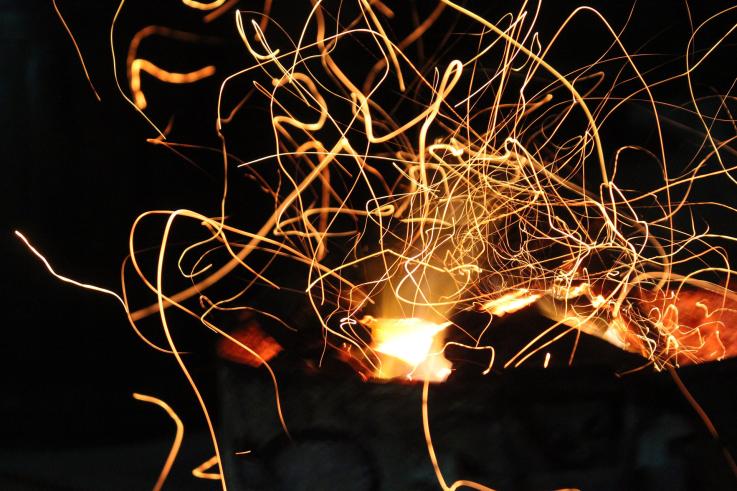 VU researchers are working to help avert some of the catastrophic causes of 2009's Black Saturday fires.
Investigations after the Black Saturday fires, which resulted in 173 deaths and billions of dollars in damage, showed that many of the day's 400 or so individual fires were directly related to powerlines igniting adjacent trees and bushes.
World-leading electrical-fault study
VU researchers are among the first in the world to examine a vast database of electrical signals produced from tests on diverse vegetation species under a range of fault scenarios that interrupt power supply – such as when a tree falls over a power line.
The Vegetation Conduction Ignition tests were among several R&D projects funded by the State Government's Powerline Bushfire Safety Program. The aims of the program are to identify cost-effective risk-reduction technologies and procedures to limit the risk of bushfires caused by faulty electrical lines.
A team led by Dr Cagil Ozansoy of VU's College of Engineering and Science explored data to identify predictors in electrical signals. From these, they were able to develop algorithms that proved highly accurate in quickly detecting potentially deadly faults.
Fire-prevention hardware in development
The next stage of the project is aimed at developing machine-learning hardware that can be installed in Victoria's power networks before the next bushfire season. This hardware will be programmed to immediately stop power supply to faulty sections of the network in the case of a fire, saving lives and financial losses.
The team expects that, once fully implemented, it could bring a stop to 'branch touching wire' faults from trees such as willows, identified as posing the worst fire risk.
The Victorian Department of Economic Development, Jobs, Transport and Resources co-funded the project with a $45,000 contribution.
VU team researcher and PhD candidate Douglas Gomes is conducting this research under a Victorian Latin American Doctoral Scholarship sponsored by the Victorian Government.
He is confident that the development of the team's next-generation technologies will find widespread use around the world, including in his home country of Brazil, which suffers from bushfires similar to those in Australia. 
This study, High-sensitivity Vegetation High Impedance Fault Detection Based on Signal's High-frequency Contents was recently published in the journal, IEEE Transactions on Power Delivery.