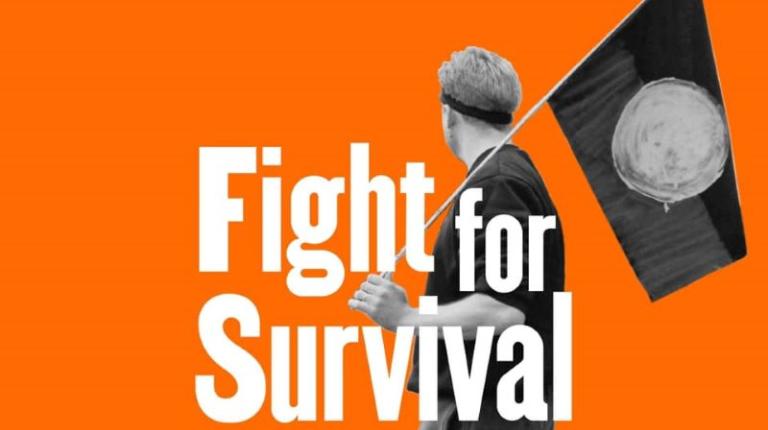 Victoria University and the Moondani Balluk Indigenous Academic Unit are proud to support a new exhibition at the Bunjilaka Aboriginal Cultural Centre, Melbourne Museum, marking a landmark moment in Australian history.  
Fight for Survival: Cultural Resistance – Reasonable Rational Responsible – The story of Northland Secondary College speaks to the largely untold story of a key event in Victoria nearly 30 years ago when students and teachers from the school community united in a three-year fight against the Kennett Government to save it from closure.
At that time, Northland Secondary College was one of the only schools in Victoria with a diverse and an innovative approach to learning that drew upon Aboriginal knowledge systems and cultures.
Based on research conducted with an Australian Research Council grant, this exhibition features photographs, artworks and text from former students and community members gathered by Professor Gary Foley, Dr Clare Land, and the Northland Collective Mob during a multi-year collaboration. 
Telling the story from a community view
The Aboriginal History Archive is a key source of original documents that enabled the research team to tell this story from a community perspective.
The Exhibition also includes artwork by former Northland Secondary College students and Yorta Yorta artist and activist Lin Onus, and historical material that reflects on why the College meant so much to so many people. 
Parts of the exhibition were funded by the City of Melbourne, the Public Record Office Victoria,  and the Community Impact Foundation's  Pool of Dreams sub-fund.