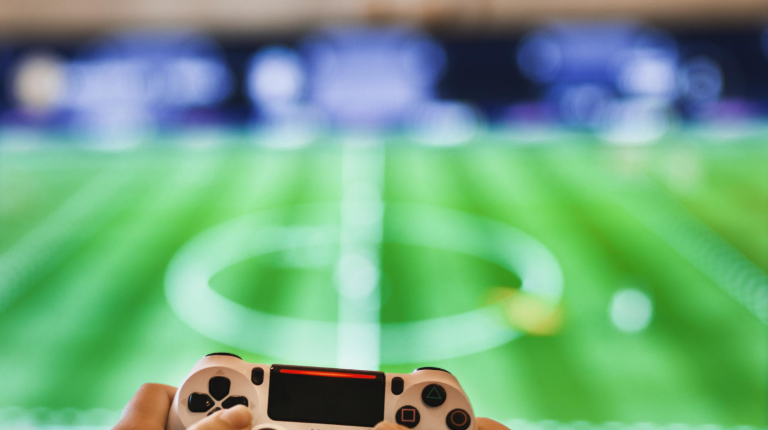 At VU Sport, there is no doubt that we both live and breathe our namesake. So, in light of the disheartening restrictions and cancellations that have come as a result of the COVID-19 pandemic, we have responded by taking our passion into the virtual world.
The first steps of this process came in the form of establishing our very own Esports club in April, alongside VU's pre-existing Gaming Club. From humble beginnings, we've seen our membership grow to 30 members over a matter of months due to the interest generated in our competitions, which have been run on FIFA 20 and 2k20. With a Rocket League competition looking likely to be underway very soon, there has never been a better time to play.
If you are interested in getting involved, join our VU Sports gaming mania Facebook group.
The second step of our Esports journey involved selecting a couple of our elite competitors for the FISU eSports Challenge, an Oceania-wide FIFA Championship facilitated by the International University Sports Federation. Up against fierce competition, our representatives managed to finish mid-table in their group with some great results along the way. However, unfortunately, both missed out on qualifying for the final stage.
From late July onwards, Unisport's Esports Championships have been in full swing and so to have VU's FIFA and Rocket League squads. As of the time this was posted, our FIFA team is undefeated, topping their group and have comfortably secured a spot in the final stage while our Rocket League team have consistently maintained 3rd place in a very competitive group. Our Vultures are well and truly flying, so we think it is time you meet a couple of them.
Meet our Vultures
Name: Andrenz
Game: FIFA 20
Course: Bachelor of Information Technology
Year: 3rd
Favourite sport: Soccer
Favourite' iso' exercise method: Hill sprints
Best memory at VU so far: Unisport Nationals
'Iso' side hustle: Freight Handler
Go-to pump up song: Any Slipknot song
Favourite type of pizza: Chicken Tandoori
Ideal travel destination: Pluto.
Andrenz also represented the University in the FISU eSports Challenge and was our highest placing participant.
Name: Jayden
Game: Rocket League
Course: Bachelor of Biomedical and Exercise Science
Year: 2nd
Favourite sport: Hockey or athletics
Favourite' iso' exercise method: Going for a run 
Best memory at VU so far: Walking into my first anatomy lab session to see a bunch of human cadavers laid out on the tables
'Iso' side hustle: Seeing how many days in a row I can wake up after 10am
Go-to pump up song: Energy by Space Cadet & KLP
Favourite type of pizza: BBQ Meatlovers every time
Ideal travel destination: Japan
---
How to watch
Keep your eyes peeled on our socials over the next while as we have many more profiles to come.
Otherwise, games of Rocket League (Monday), FIFA (Tuesday) and Super Smash Bros. (Wednesday) can be watched live from 7pm onwards throughout the first part of the week, featuring universities from all over the country going head-to-head. You can catch all the action on the UAEC Twitch channel with live commentary.
Our teams will be featured occasionally, so be sure to keep up to date with UniSport's socials to know when we will be on the big stage.
The Championships wrap up on 10 September, so until then it really is Esports mania for all to enjoy!
Our talented squads are soaring, so be sure to tune in, show your support and keep the Vulture Culture strong during these times of distance.