Empowering sports clubs to embrace gender equity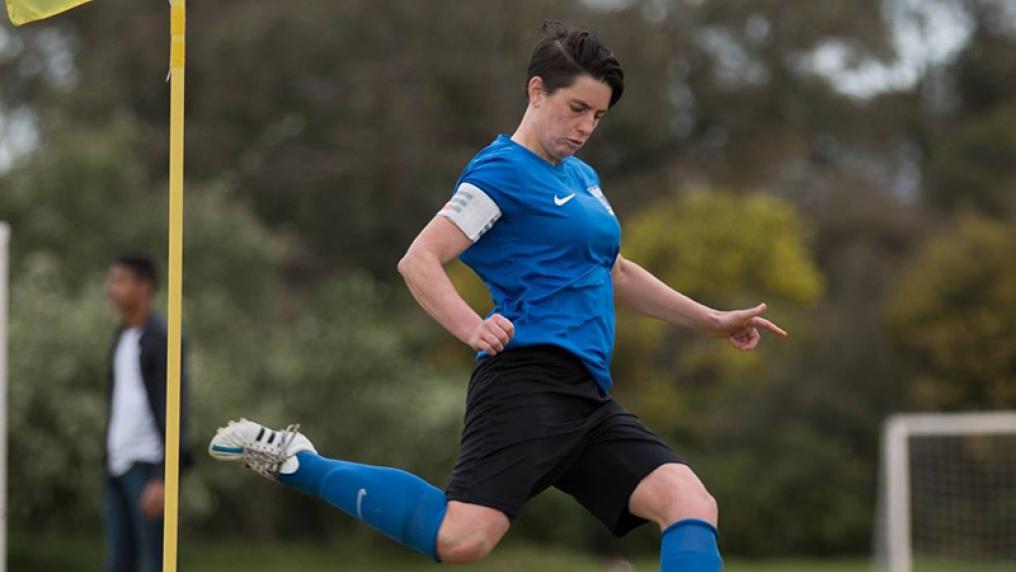 VU is working with 60 soccer clubs in Victoria, giving them the tools to improve opportunities for girls and women.
Wednesday 23 August 2023
How can reaching 50-50 gender equity in grassroot sports clubs contribute to the prevention of gender-based violence in the community?
VU researchers with the support of Football Victoria and the Victorian Government are working with 60 soccer clubs – giving them the tools to improve opportunities and experience for girls and women in their clubs.
Football Victoria and Football Australia have committed to 50-50 gender equity by 2027 – a commitment VU's Associate Professor Fiona McLachlan said sparked this Changemakers project.
The team has collected insights into the cultural and structural issues preventing gender equity from occurring in the clubs.
"This is very much a capacity building project, we work closely with clubs who have committed to 50-50, for them to drive change. We developed a tool for them to assess their clubs and identify the issues," Associate Professor McLachlan said.
Common issues we saw were changerooms, how easy is it for girls and women to join the club, particularly for those where English is a second language, the type of coaching they receive, representation on clubs' social media pages and so on.
While the pandemic interrupted the progress of this project, there are (although sometimes subtle) changes happening in these clubs including more female coaches and better experiences for women who are on club committees.
We've noticed women not feeling tokenistic, their voices are valued and they can contribute meaningfully to the club setting. But it hasn't been without its challenges along the way.
Preventing gender-based violence
Associate Professor McLachlan said there is research that shows the more gender equal our society is, the fewer instances of violence against women and girls will occur.
Which is where the Victorian Government comes in – they have identified community sport as a powerful platform to create change and prevent gender-based violence.
"The Department of Sport and Recreation Victoria have guidelines around preventing violence – part of our job is to work with community clubs and enable them to work with those guidelines," she explained.
In many male-dominated sports, violence is accepted and sometimes celebrated, but community clubs are well-placed to deconstruct cultural norms, and promote gender equity which we'd hope will spill over outside the clubs, into society.
There is still much more work to be done.
"This project's success highlights VU's strength of working with community and partnering with industry – it's unique because it brings together researchers, governing bodies and grassroots volunteers," Associate Professor McLachlan said.
This isn't just about soccer, the program could be expanded to any sports club regionally or in the metropolitan area – the dream is for our work in helping these clubs to identify and tackle the issues around gender equality, and to develop new norms and for them and others to become self-sufficient.