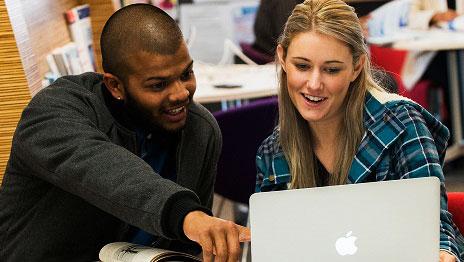 Drop-in sessions: assignment help and study skills
Drop in to see librarians and Academic Support & Development lecturers for help with finding information resources for assignments, academic (language, maths, engineering fundamentals) skills or study skills.
Sessions are free with no appointment needed; simply drop in as often as you need or book an online session where applicable.
Drop-in sessions are available until week 12 or SWOTVAC at various campuses and times, and Librarian help will be available at Werribee Library, till 19 December 2017.
Exam preparation workshops for business students
A lecturer from Academic Support & Development and the Business Librarian will be running two sessions on how to prepare for exams with tips and resources (books and videos including Lynda.com). They will cover the topics below.
Exam revision:
Setting a study plan to stay organised and on schedule – determine how many chapters to revise and in how many days, find the time of the day when you are most productive.
Studying content areas that will be examined – review notes and re-read relevant chapters after identifying your strong and weak points.
Improving your memory with various techniques such as repetition, visualisation and linking.
Using library resources to prepare for exams:
Using reserve items (from the reserve collection at City Flinders Library and Footscray Park Library) for 2 hours (within the Library only).
Finding past exam papers from the last five years (available for some units) on the Library website.
Recognising the types of exam questions (essay, short-answer, multiple-choice) and how to answer them.
Study breaks and managing stress:
Take at least a 5-minute break after 25 minutes of focused study (with phone turned off to minimise distraction during study).
Find happiness in nature.
Think positively.
Meditate.
Get enough sleep.
Remaining calm on exam days:
Eat healthily and practise breathing techniques.
Manage your time so you don't panic about being late.
Venue & session times
Where: City Flinders Library, Library Training Room, Level 15
When: Wednesday 25 October, 12pm – 1pm
Where: Footscray Park Library, Library Training Room P213
When: Thursday 26 October, 12pm – 1pm