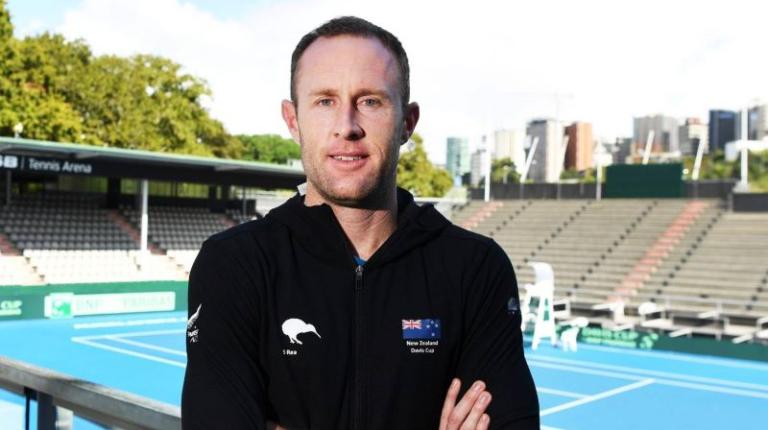 Are great athletes born or made? Simon Rea, newly appointed Senior Manager Game Analysis for Game Insight Group (GIG), a partnership with Victoria University and Tennis Australia, says for sports lovers, it is a question that can be discussed ad nauseam.
"I think environment is hugely important. Coaches are making influential decisions to help shape those environments based on initiatives provided by VU's Game Insight Group and Techstars Swingvision and, in turn, those findings are having a big impact on how athletes perform."
Headed by VU's Professor Sam Robertson, the Game Insight Group uses the latest analytics software to capture data in the moment and offers players, coaches, sports media and fans a deeper understanding of the game, including strategy, patterns of play, and even match predictions.
Interest in coaching started early
The former professional tennis player and award-winning coach is also Tennis Australia's former National Development Squad Coach (Victoria). Rea's involvement in tennis began when, as a boy growing up in Auckland's North Shore, a volunteer coach noticed him hitting tennis balls against the wall of the local club.
Decades later, the former Davis Cup player says he was drawn to work with VU's Game Insight Group in part thanks to his mentor and colleague Dr Machar Reid, Head of Innovation, Tennis Australia.
"Machar has long been interested in what the team at VU has been doing. It makes sense to connect GIG and TA's performance analysis teams and create a cohesive venture. This is an incredibly appealing opportunity and I'm humbled to be offered the role," said Rea.
At 22 years old, the self-described 'life-long learner' went down the "college tennis path" and studied journalism at the University of Tennessee, but a fascination with coaching approaches and its methodologies led to a very different career.
At 39, Rea considers himself a work in progress:
I have plenty to learn and I have a curiosity about the world. This new role at GIG is a case in point and, although it is a steep learning curve, I cannot wait to get involved. I consider myself extremely lucky. I have had amazing professional mentors at TA, people who showed faith in my abilities and I have been fortunate to work with some great players. I've learned just as much from them as they have from me.
Some of those players include sporting greats Nick Kyrgios and former World No 1 player Sam Stosur.
"My time coaching Nick (2013-14) was overwhelmingly positive. Sure, there were challenging moments as a coach and as a person, but those same challenges encouraged growth. Dean Smith, one of the great college coaches from the University of North Carolina, once said something like 'on reflecting on enormous triumphs or disastrous defeats, it's never as good as it seems and it's never as bad as it seems.'
Holistic approach to coaching 
Rea says the bond between coach and player were often strongest when situations were difficult.
"That's when we're vulnerable and could be open and honest with each other. Nick was a young player trying to navigate a completely new life. He was often on the other side of the world, away from family support and coping with injuries."
When it comes to key coaching attributes, Rea says the top two include genuinely caring for the person, not just the athlete, and an understanding of what their goals are - "this is where you are today, this is where you want to go, and this how we are going to bridge that gap." However, you cannot do any that if I don't care – that underpins everything.
Rea says the work of VU's GIG is invaluable to coaches and players.
"There's a lot of curiosity about it and we have a real opportunity to seize the moment and share more about the great work the group is doing with player groups, and the coaches."