Wednesday 9 December 2015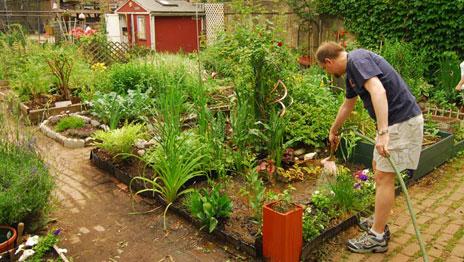 A Victoria University researcher will conduct Australia's first in-depth nationwide study into the flourishing practice of urban community gardening.
Food researcher Dr Isabelle de Solier will study two gardens in each Australian capital city – one in a well-to-do neighbourhood, the other in a lower socio-economic area – to understand their importance in people's lives.
"Community gardening is increasingly recognised as being not just about food, but about lifestyle and wellbeing," she said.
The three-year study will document the experiences and motivations of community gardeners, as well as the benefits and social and cultural meanings that they attribute to their common plots.
"The rise of community gardens emerges from a broader range of concerns over the environment, health and wellbeing, food security, social inclusion, and community resilience," she said.
While countries such as Britain have a long history of community gardens stretching back to the 1700s, it wasn't until the 1970s that such gardens began in Australia.
Since then, a range of media including TV shows and gardening blogs has emerged to promote food gardening. Dr de Solier will examine this media as part of her study, and plans to interview several celebrity gardeners such as Stephanie Alexander, Maggie Beer, and Vasili Kanidiadis.
Dr de Solier said community gardens are increasingly being proposed as a solution to a complex range of health, environmental, social and economic problems, with some 14 million Australians currently identified as overweight or obese, and 1.2 million experiencing food insecurity.
"Community gardens can strengthen social bonds through shared pleasure, improve wellbeing through shared production and consumption, and create social inclusion through shared lifestyles and identities," she said.
The research will also look at the various local, state and national policies governing Australia's hundreds of community gardens, which cross into many areas including planning, community development, health, and agriculture.
This study follows on from Dr de Solier's previous research and role in establishing a community garden with members of the African community in Footscray in Melbourne's west.
Dr de Solier is a research fellow in VU's Centre for Cultural Diversity and Wellbeing. Her study is funded through a $373,000 Discovery Early Career Researcher Award from the Australian Research Council.