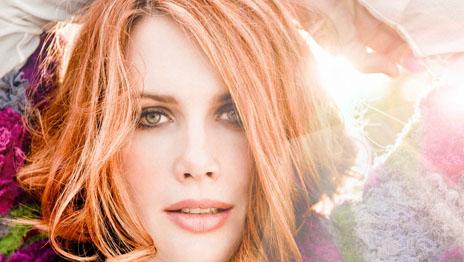 Clare Bowditch (Australian musician) and John Watson (Manager, John Watson Management & President, Eleven: A Music Company) joined the Victoria Institute to share their stories and views on Education and the Music Industry, at a free public event held on 14 May 2012.
Tim Corcoran from The Victoria Institute facilitated an informal discussion with Clare and John on just how important it is to be a life long learner in order to remain in the game in the music industry. It was encouraging to see so many inspired Victoria University music students and staff as well as music industry representatives from the community. Questions from the audience were thoughtful and contributed to a thoroughly enjoyable evening.
Some quotes from senior staff at Victoria University include:
'Just a quick note to say how much I enjoyed the Controversies event last night. The format was engaging and such a wonderful opportunity for our students. Truly a great reflection of the spirit and value of VU. Congratulations to you and your team. I look forward to the next'.
Donna Hannan, Director, Office for Research

'Congrats with last night, it was a breath of fresh air. Impressive attendance numbers, I really liked the informal feel, it created a really good vibe in the room and excellent to see the lectern out of the picture. Well done to you and the team. John and Clare spoke very well with genuine comments. I'm hooked with what you guys are getting off the ground with these lectures. Well done. Cheers,'
Damian Barber, Manager, Corporate Events, Victoria University
The next Controversies seminar 'Indigenous Futures' will be held on Thursday 7 June. Guest speakers Dr. Chris Sarra (Director, The Stronger Smarter Institute), and Andrew Boe (Barrister featured in both the book and documentary The Tall Man), will consider a range of controversies surrounding 'Indigenous Futures'. This is a free public event, register now to attend!