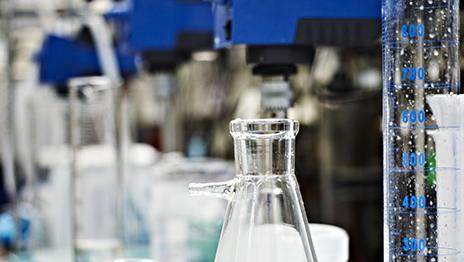 At the recent SciFinder training session hosted by VU Library, SciFinder trainer Patrick Ivory showed Food Science and Water Technology researchers how to make best use of the database SciFinder to look for answers to their research questions.
SciFinder which is available on the Library's Databases A to Z is a database from the Chemical Abstracts Service (CAS), a division of the American Chemical Society. Through various sections (CAS Registry, CASREACT, MARPAT, CAplus), SciFinder provides three main search methods:
Substance searching
Substance searching is conducted through CAS Registry which is updated daily and which includes:
more than 91 million unique organic and inorganic substances
more than 65 million sequences
experimental and predicted property values
substances reported in literature back to 1802
For information on Markush structures of organic or organometallic molecules, searches can be conducted through MARPAT which provides coverage back to 1961.
Reaction searching
Reaction searching is conducted through CASREACT which is updated daily and which contains:
more than 77.7 million reactions (including single- and multi-step reactions and synthetic preparations)
additional information for reactants, products, reagents, solvents and catalysts (with links to CAS content)
information from 1840 to date
Reference searching
CAplus enables reference searching through more than 10,000 major scientific journals, and includes MEDLINE which is a database of biomedical and life sciences journals.
Other options available within SciFinder to find information are:
CHEMLIST for information on regulation of substances with access to more than 312,000 substances with substance reference listing international, national and state agencies that regulate the substance
CHEMCATS for commercially available chemicals and their suppliers
To access SciFinder, VU researchers must register for a SciFinder Account. They need to be within VU campus IP range and use their email domain @vu.edu.au – register directly via SciFinder registration link or through the Library's SciFinder description page by clicking on the SciFinder Registration Link. For help with using the database, contact librarian Dana Kuljanin ([email protected]) or refer to SciFinder Training Materials.
Patrick Ivory's presentation will be available on the library intranet page (requires VU login when off campus).