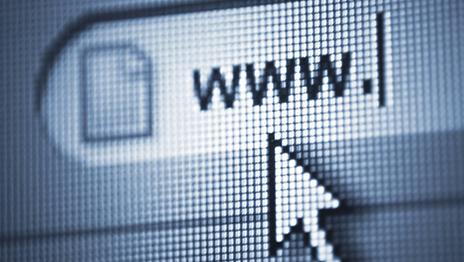 Researchers question if people with a disability can enjoy the benefits of the digital revolution.
Victoria University is hosting the Disability Studies in Education conference 2014 (DSE14), in July. The conference is renowned for shaping the future practice and thinking on the key issues facing disability studies in education. The Victoria Institute is delighted to hold the first ever DSE conference in Australia, as the conference's aims are congruent with the institute's strategic research objectives in health and education.
Professor Dan Goodley from The University of Sheffield and Dr Katherine Runswick Cole from Manchester Metropolitan University will feature as keynote speakers at the conference.
They say the Internet has played a curious role in the prevalence of labels and new diagnoses associated with disability.
'Some health professionals we've interviewed say that they often don't feel as up-to-date as some parents who visit them with ready-made diagnoses straight from the Internet,' they said.

'Our concern is the source of the knowledge that parents might be drawing from. However, should we consider the information valid if the source is a peer reviewed journal article?'

'Despite some of the challenges there is no doubt that the Internet's subsequent developments such as social media have provided platforms and the means for groups to organise themselves and campaign for change.'

'Recently in the UK, the War on Welfare (WOW) petition enabled people with a disability and their allies to get 100,000 signatures to force a debate among Members of Parliament in the House of Commons. The petition asked for a cumulative impact assessment to explore the effects of welfare and benefit cuts on people with a disability,' they said.
Dan and Katherine are adamant that gaining access to Internet content is ultimately the biggest issue for people with a disability.
'The Internet has drastically changed our world - yet, most people with a disability are still excluded from the digital experience. Unfortunately, people with a disability are still more likely to live in poverty and be unable to afford the hardware and software necessary to make the Internet accessible to them.'
Access to functional hardware and software can be costly but it's not the only barrier to accessing the Internet for people with a disability. Website content has to meet certain accessibility standards to enable the software and hardware devices to read and communicate the information on the site to the individual.
In some cases, certain sites are simply not compatible even if a person has the required hardware and software. The Australian Government has realised the need to act and have endorsed the Web Content Accessibility Guidelines (WCAG) 2.0 in its National Transition Strategy. These guidelines seek to ensure that people with a disability can access all web content if they have the necessary software and equipment.
Victoria University's Director of Web Services, Silvia Sanchez, believes web accessibility is an issue that can definitely be resolved.
'Bridging this digital divide is easier than most people think,' she said.

'Over 4 million Australians have a disability. That's 1 in 5 people, which means that a large number of those users might be navigating through our website.'

'People may think web accessibility is hard to implement - but it's not, especially if you plan and implement it from the beginning of a project.'

'We have a list of web accessibility requirements that we use to test every new implementation. We believe websites should be available to everyone,' she said.
Registrations and abstract submissions are now open for the Disability Studies in Education conference 2014.