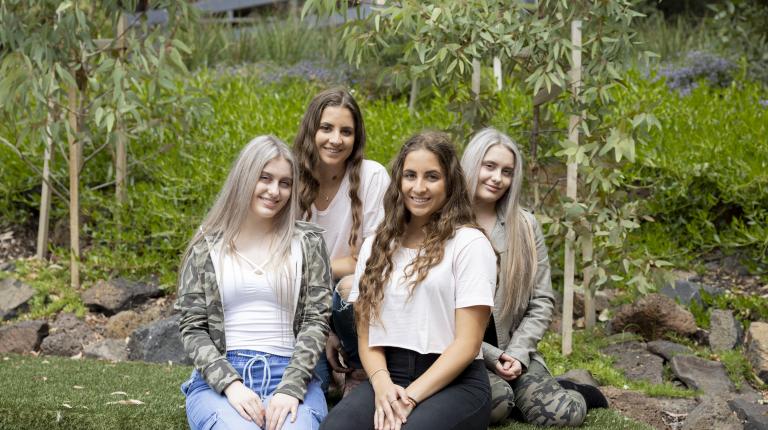 Two sets of twins starting this week at Victoria University prove that learning is better with your sibling by your side.
Not only have the Duggan-Sorbara and Kirjakovski twins all enrolled at VU, but both pairs have chosen the same course as their sibling.
Ava and Mia Duggan-Sorbara, 19 of Essendon have been singing together since they were 13 and first sang publicly at their grandmother's funeral.
They are now enrolled in VU's Bachelor of Music with plans to make music their careers.
"Nonna always loved hearing us sing and it was really her encouragement that launched our singing as a profession," said Mia.
The sisters take singing lessons but they have taught themselves to play guitar and piano. They now write their own music, and perform their kind of 'folk-pop' at weddings, cafés, and bars around Melbourne and beyond.
Melanie and Jessica Kirjakovski, 19 of Caroline Springs are both studying VU's Bachelor of Biomedicine with plans to become doctors.
Melanie is one minute older than sibling Jess, and as the 'older' twin, likes to think she decides on the many activities and hobbies the sisters share such as drawing, horse riding and music.
The sisters also tend to share friends, but their real soul mates are each other.
"Being a twin is like being born with a best friend," said Melanie