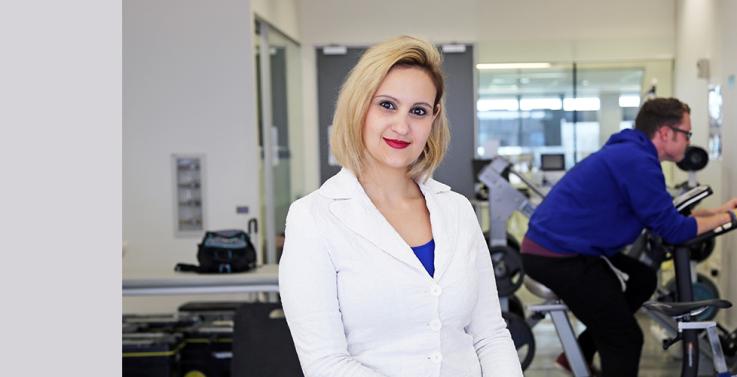 Researchers are encouraging people to find out their birth weight, which they say can predict a host of lifestyle diseases later in life.
Victoria University researcher Dr Evelyn Marin said it was puzzling why so many people had no idea about their birth weight, considering how crucial it can be for health.
"The research shows that being born small increases your risk of developing diabetes, heart disease, hypertension and other diseases due to the crucial programming of your body that happens while you develop in the womb," Dr Marin said.
"It's as simple as checking your birth certificate to know if you have this increased risk or not."
Eligibility to participate
You are considered 'born small' if your full term (37 weeks or more) birth weight was less than 2.5kg.
Dr Marin and research leader Professor Glenn McConell are urging people aged 18 to 40, with average fitness, no family history of diabetes and a full term birth weight of less than 2.5kg to contact them.
They wish to discuss eligibility for a study aiming to help those with low birth weight avoid developing these diseases through targeted exercise.
Focus of this study
"Volunteers for this trial will be part of a much brighter future for the health of those born small by helping us understand the optimal level of exercise that can help people born small to steer clear of the diseases that they're programmed for," Dr Marin said.
Their previous studies with rats showed that while those born small responded less well to exercise training than normal rats, their beta cell mass (indicating risk of diabetes) did eventually normalise. This suggests tailored exercise training for this group could hold the key to avoiding the diseases their bodies are programmed for high risk of developing.
Participants are invited to sign up for a series of exercise tests at the world class facilities in Victoria University's Institute of Sport, Exercise & Active Living in Footscray in Melbourne's inner west.
Benefits of participating
If you sign up for this research will benefit you in the following ways:
You will find out about your total body fat percentage, muscle mass, bone mineral density, pancreas function and other fascinating physiological data
You can expect to improve your aerobic capacity through the exercise training
You will receive $200 for your time.
The studies involve blood and muscle sampling.
Contact us
You can support this important research by contacting Dr Evelyn Marin now to discuss your eligibility on (03) 9919 4141 or [email protected]