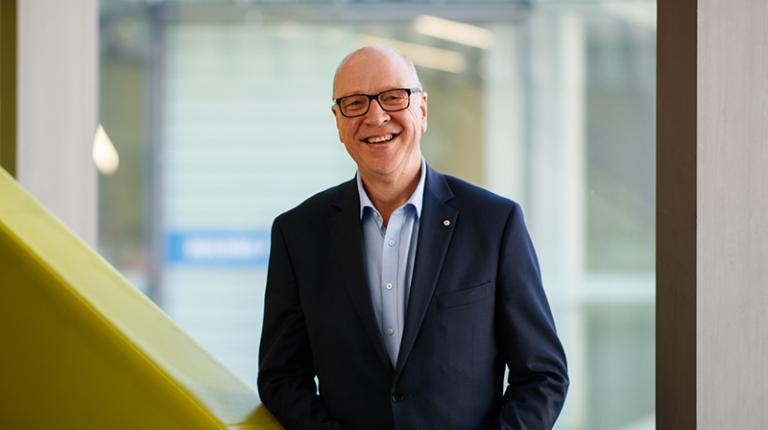 National skills agenda: A five-point reform plan is required to build up Australia's human capital to support economic development and social inclusion, writes Professor Peter Dawkins, Vice-Chancellor, Victoria University.
Australia will need increasingly to rely on its human resources for its future wellbeing. Without major reform agenda, that future is at risk.
The skills and capabilities needed in the post-industrial era are different from those required in the past. While unskilled labour once had an important role, it has largely been replaced by automated processes.
Routine systems in traditional manufacturing and services have been replaced by a rapidly changing work environment in which labour needs to be more adaptable and agile. This has been intensified by the impact of the COVID-19 pandemic on employment.
Most people need problem-solving skills. This requires a universal lifelong learning system that develops and renews everyone's employability capabilities, to support economic development and ensure social inclusion.
Reform is needed at every level: early childhood, school and tertiary education (both vocational and higher education). While we have long recognised the need for a universal school system, we also need a universal early childhood development system, and a universal tertiary education system that is more closely connected with the world of work.
The whole human capital development system will need to support every child and every adult to more fully develop their human capital throughout their lives. Evidence about the importance of brain development in the early years makes clear the importance of high quality early childhood development.
The Thrive by Five campaign, an initiative of the Minderoo Foundation, has pointed out there are several childhood systems in Australia that need to be more integrated. In this country, early learning – the centre piece for human capital development – is one of the most expensive to parents in the OECD, and the quality is too variable.
On the evidence of early childhood experts and economists, there is a compelling case for reform and major investment in a coherent, universal, high-quality early childhood development system, with an overlay of more intensive support for the more developmentally vulnerable.
Many of the problems of the school system, especially of uneven outcomes across different socioeconomic groups, would be ameliorated if more children were thriving by the age of five.
According to the Australian Early Development Census, more than 20 per cent of children are developmentally vulnerable when they enter primary school. An added advantage of a well-funded, universal early childhood development system would be increased labour force participation of parents, especially women.
At the other end of the school system, reforms are also required to facilitate the transition into high-quality tertiary education, and into good jobs. In a world that is bleak for unskilled workers, we need to invest in a universal tertiary education system, incorporating high-quality and interconnected vocational and higher education sectors.
This requirement as also been intensified by the COVID-19 pandemic, which has hit the tertiary sector hard, mainly due to a sharp drop in international students. Governments need to work with the sector in the year ahead to enable large numbers of international students to enter the country safely.
There will also need to be a significant expansion of tertiary education for domestic students. Recessions always increase the demand for education from school-leavers and mature-age workers who need to reskill or upskill. And the population of school-leavers is expected to grow significantly.
With my fellow vice-chancellors of dual-sector universities, I am arguing for a five-point reform plan: a national funding model for vocational education with a fully deferred income-contingent loan system for all; moving away from a narrow VET competency model to increase the focus on broader knowledge, skills and capabilities; the federal government to take responsibility for all diplomas and degrees in vocational and higher education to allow for innovative co-design and pathways between vocational and higher education systems; a reformed qualifications framework that promotes more coherence across vocational and higher education; and work-based learning, including apprenticeships, to be extended into new industries and occupations in both vocational and higher education.
On the fifth point, with Peter Hurley and David Lloyd, I am arguing for a ''national job cadet'' program. Since the global financial crisis, the youth labour market has become increasingly challenging, even for young people with skills and qualifications, and the COVID-19 recession has exacerbated the problem. An urgent strategy is required to combine skill development in vocational and higher education with employment opportunities for young people, whereby employers receive financial incentive to hire them and support their skill development.
These are key planks of the required human capital reform agenda that has been made more urgent by COVID-19. As well as increased investment, there are federal-state complexities that the national cabinet will need to cut through. Without that, the system will not be fit for the purpose of ensuring that we come out of the present recession in a way that enables the kind of inclusive economic development and productivity growth that we should be aiming for, on behalf of our children and our children's children.
Peter Dawkins is a professor of economics, Mitchell Institute fellow and vice-chancellor at Victoria University.
This article is based on a presentation to the Melbourne Economic Forum today. In a 'national job cadet' program, employers would receive a financial incentive to hire young people and support their skill development.
First published in The Australian Financial Review