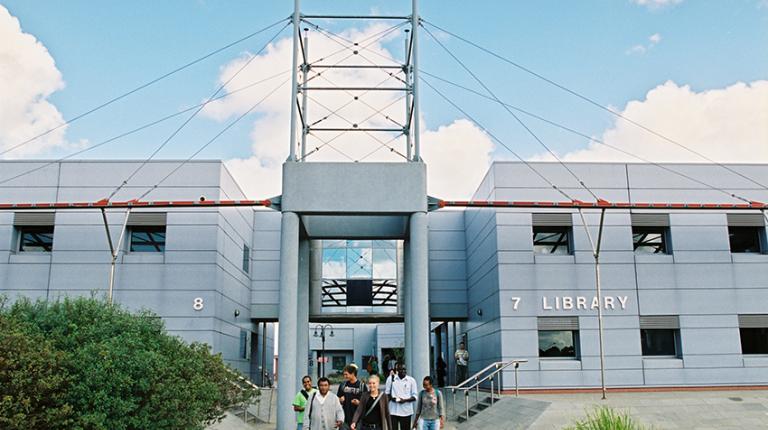 VU Library staff were recognised for their outstanding contribution, service or innovation with the 2021 Library Awards.
The recognition comes from nominations by VU staff and students for the Outstanding Contribution Award and the Service Award, and nominations by Library staff only for the Innovation Award.
Congratulations to the recipients, and thank you to VU staff and students for submitting nominations to recognise Library staff for their outstanding contribution or service.
Outstanding Contribution Award
Winner: Cameron Barrie, Research Services Librarian
The award recognises outstanding and sustained contribution to VU learning, teaching or research support, or to a specific project. Cameron Barrie supported more than 70 researchers involved in VU RISE, a $22 million research project with the Department of Education and Training. He helped the researchers create or update their research profile, and ensured that they had their ORCID author ID so they can tell their research story.
Service Award
Winners: Murray Greenway, College Librarian and Debra Hutchinson, Librarian, College of Law and Justice
The award recognises their outstanding customer service to the College of Law and Justice. Murray Greenway was recognised for being proactive in ensuring that the College of Law and Justice students and staff were kept informed about legal research and referencing classes, accessing library resources and referencing guides, and COVID updates on library opening hours, as well as providing exceptional service to students as they transitioned to online library services.
Debra Hutchinson was recognised for being an active law librarian who has run workshops to assist students with research and referencing and for being an integral part of VU Law Journal by teaching student editors how the law journal works and how to improve their research and referencing skills and build networks.
Innovation Award
Winners: Bec Muir, Manager – Libraries West and Bruce Stubbs, Librarian – Campus Libraries, West
The award, which is based on nominations by library staff, recognises achievements in generating ideas, being entrepreneurial, developing workplace relationships and turning ideas into the introduction, or improvement, of a university process, product or service.
Bec Muir and Bruce Stubbs were recognised for the RefAnalytics Professional and Organisational Knowledge Dataset (POKD) project to improve the collection of LibChat and LibAnswers statistics. Bruce Stubbs executed Bec Muir's vision by developing matrix charts, interpreting the READ scale and defining categories to capture statistics that identify staff skills and knowledge. Bruce also trained frontline staff on how to enter data in the new POKD way. The POKD project has thus provided new datasets to highlight the contribution that library staff make to student success.