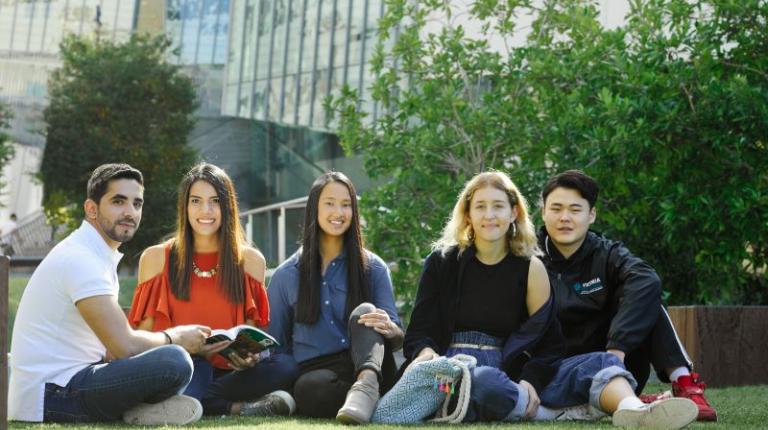 Despite the disruption of the global pandemic during 2020, Victoria University maintained business continuity, transitioning quickly and seamlessly to online learning and teaching, as reported in the 2020 Annual Report and Audited Financial Statements released today.
Victoria University took deliberate action at the beginning of 2020 through careful planning and the development of tools and resources, ensuring the health and wellbeing of staff was supported actively, and showing significant resilience and agility in responding to an extraordinary year.
The 2020 reporting period was overseen by Chancellors Wayne Kayler-Thomson and Gaye Hamilton and previous Vice-Chancellor Professor Peter Dawkins, who retired at the end of 2020.
Victoria University reported a $5.7 million net surplus for the 2020 calendar year and in underlying terms (excluding capital grants, gain/loss on sale of assets and investment income) its net deficit is $4 million.
Surplus exceeds estimate 
New Chancellor of Victoria University The Honourable Steve Bracks said that the surplus outcome exceeded the original estimate of a deficit due to the strong position of the university before the pandemic, as well as the decisions made operationally for the short- and medium-term.
"The financial mitigation strategy that has been implemented ensures a strong future for Victoria University. When it became evident that COVID-19 would have a significant impact on operations and the university went into lockdown, swift fiscal and operational judgments were made to support our students, our staff and our communities.
"Alongside all of this, we have continued to deliver on our sustainable social and economic commitment that benefits the communities in the west of Melbourne and recognises that, as a regional partner, Victoria University has an important role to play in post-COVID recovery, under the leadership of new Vice-Chancellor Adam Shoemaker," said Mr Bracks.
Highlights include re-registration, strong rankings
In the report, highlights of the year include:
re-registration as a higher education provider with the Tertiary Education Quality and Standards Agency (TEQSA) for a period of seven years
the first cohort of students graduated from their degree in the revolutionary and Australia-first Block Model
the Sunshine Skills Hub officially opened in February
the international ranking as a world-class university - top 2% - in the Times Higher Education rankings.
View the Victoria University 2020 Annual Report and Audited Financial Statements.