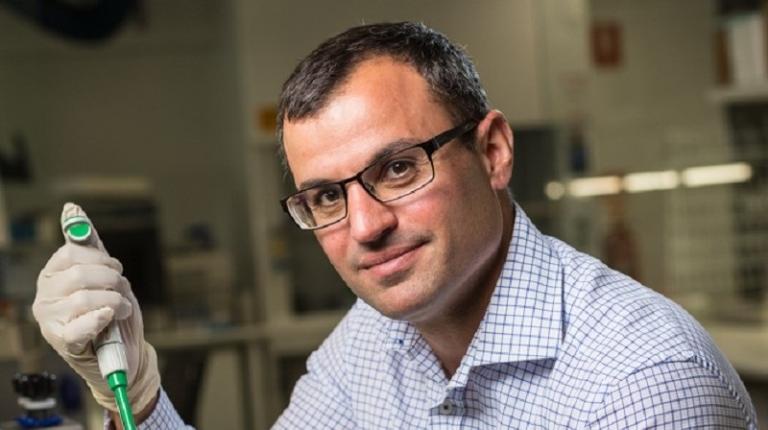 Victoria University's Associate Professor Nir Eynon has won a Young Tall Poppy Award 2020 which he received during a virtual ceremony streamed nationally on Wednesday evening.
Associate Professor Eynon and his research group in the Institute for Health and Sport work in the area of epigenetics, ageing and exercise. As we age, our muscles become weaker and can negatively impact our lifestyle. Nir and his group analyse the 'muscle clocks' of the young and the elderly, which can lead to clues about how best to slow down the ageing process.
"A key question in biology is to understand why and how we age. Ageing is associated with a progressive loss of muscle function, which is a major risk factor for many chronic diseases. Using more than 1000 human muscle samples and a machine learning algorithm the group can now predict an unknown sample's age by looking at their epigenetic profile," said Associate Professor Eynon.
Established in 1998, The Tall Poppy Campaign was created by the Australian Institute of Policy and Science (AIPS) to honour Australian intellectual and scientific excellence and to foster younger Australians to follow in the footsteps of outstanding achievers.
The Tall Poppy Campaign recognises the achievements of Australian scientists through the prestigious annual Young Tall Poppy Science Awards. The Campaign's Tall Poppies engages the winners of Young Tall Poppy Science Awards ('Tall Poppies') in activities to promote interest in science among school students, as well as an understanding and appreciation of science in the broader community.
"Winning this award is a great honour, and it's one I'd like to share with my hard-working research group. As a researcher, it is important to me that our work addresses issues that impact both the community in the west, but also has global relevance," said Associate Professor Eynon.
Associate Professor Eynon's community-based outreach includes public talks, and encouraging the general public to be more informed and engaged with healthy ageing programs.
Since moving from Israel to Australia nine years-ago, Eynon's research continues to attract extensive national and international media coverage. "I'm very proud to work in an area of research that results in tangible ways to keep people healthy, for longer".
Watch Associate Professor Eynon's acceptance speech (video, no transcript available).