Who wants to be a Millionaire - Sri Lankan style!
This event has already taken place.
Join VU MBA alumnus Balendran Kandeban, a well known media personality in Sri Lanka and India, as he shares his experiences of what it takes to succeed in the global media business, and how an MBA from VU helped shape his career.
Kandee is currently Channel Head of Sri Lanka's number one Tamil language radio station, Shakthi FM. Over the past 12 years he has been a pioneer in the world of media, sales and marketing for Indian and Sri Lankan radio and television. Today he is more widely known as the host of the Sri Lankan game show 'Who Wants to be a Millionaire?'
In 2008 Kandeban was youngest Channel Head of a leading radio station in India while completing his Master of Business Administration at Victoria University; a testament to his energy and multi-tasking skills. He is known to be an inspiring corporate leader with high integrity and the ability to envision and create successful outcomes in complex business situations.
In February 2014, Kandeban was recognised by the Australian Trade Commission (Austrade) as a winner in the category of 'Australian Alumni Excellence Merit Award 2014 for Business Administration' at the Australian Alumni Excellence Awards in Sri Lanka. Kandee is the first and only Sri Lankan on the most prestigious New York Festivals Grand Jury Panel. He is also a motivational speaker and a leadership trainer.
Kandeban is in Melbourne as a nominee of VU's 2014 Alumni Awards.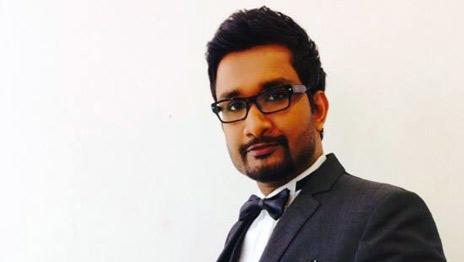 When?
This event has already taken place.
21 October 2014,

5:00pm

to

6:00pm
Where?
City Flinders 300 Flinders Street
Melbourne
Australia