VU Easter Hunt
This event has already taken place.
Find a golden ticket and win a prize! There are several golden tickets hidden at each of our campuses, so keep your eyes peeled.
If you're one of the lucky few to find a golden ticket, take it to the VUHQ on your campus to collect your prize. If you're at the Footscray Park campus, bring your winning ticket to Building M, Level 2, M223 (Student Life office).
Snap, share, win even more!
Post a selfie with your winning ticket to Instagram with the hashtag #VUEasterHunt for the chance to win an even bigger prize. Winner will be announced on 29 March – may the best selfie win.
Follow Student Life on Instagram (@vu_studentlife) and Facebook for updates and announcements.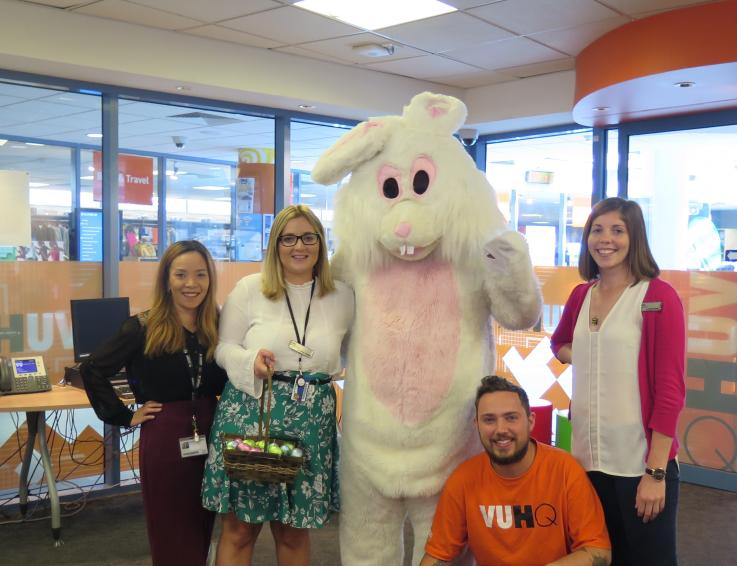 When?
This event has already taken place.
The Easter Hunt will run from 9am–5pm on all campuses except City King, which goes from 9am–1pm.