Using LaTeX for document formatting
This event has already taken place.
If you are spending too much time on document formatting, come and find out about using LaTeX, a free software for creating professional documents.
In this free session, you will receive peer-to-peer support from a research ambassador who will guide you through using this type-setting system.
Benefits of using LaTeX
LaTeX is free software available for Linux, Mac OS X, Windows and online that you can use for these tasks:
creating conference and journal articles, scientific documents, and books as well as many other forms of publishing
changing the appearance of text with ease within existing templates
simplifying the more complicated parts of typesetting such as inputting mathematical equations, adding footnotes, referencing and creating bibliographies, creating tables of contents, and having a consistent layout across all sections.
If you use LaTeX for your research, please refer to the conditions of LaTeX Project Public License to include an explicit copyright notice and a statement in each of the components of your work.
LaTeX training
Research Ambassador Sudha Subramani (who is a current user of LaTeX) will discuss:
LaTeX basics:
creating your first LaTeX document
choosing a LaTeX compiler
adding a title, author and abstract
paragraphs and new lines
bold, italics and underlining.
More advanced:
creating mathematical expressions
subscripts and superscripts
aligning equations
creating tables and inserting images
references and citations
bibliography management in LaTeX.
Please bring your own device to download the software.
Register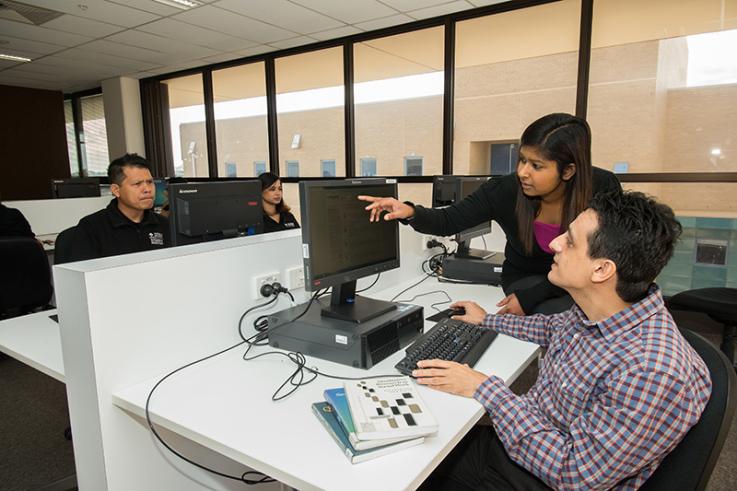 When?
This event has already taken place.
Thursday 2 May 2019, 11am -12pm
Where?
Footscray Park Ballarat Road
Footscray
Australia
Footscray Park Library, Training Room P307