Sharing Our Humanity: An evening of cultural expression
This event has already taken place.
This Game Changers Conversation explores the celebration of cultural expression through music as a platform for sharing ideas and meaning, and talking about issues.
Join members of T'HONI and Alt Music Group for a dynamic evening featuring a hip hop workshop, performance and discussion focusing on music as an expression of cultural identity and bridge to cross-cultural engagement.
The panel discussion will be introduced by Victorian Multicultural Commission Chairperson, Helen Kapalos.
Part of the Victorian Multicultural Commission's Cultural Diversity Week. 
Speakers
Registration
This event is free and open to the whole community.
Workshop
Facilitated by Alt Music Group artist, François, participants will have the opportunity to write their own raps as well as work as a group. The workshop provides a fun way to learn about hip hop as a positive musical self-expression, and gives participants a unique introduction to writing and raping on beat.
About the Game Changers Conversation
The Game Changers Conversation series presents pivotal ideas, personalities and moments in Australia's evolving story for public discussion and debate.
It is a project of the Footscray University Town initiative – a partnership between Maribyrnong City Council and Victoria University that sees education, jobs, creativity and opportunity at the heart of the future of Footscray.
About Cultural Diversity Week
Cultural Diversity Week (17 - 25 March 2018) is Victoria's largest multicultural celebration, featuring a week-long program of festivals and events in metropolitan and regional areas.
 
Proudly presented by the Victorian Multicultural Commission, with support from the Victorian Government, the week invites Victorians to embrace each other's cultural heritage and join in the celebrations.
 
Cultural Diversity Week is held annually in March to coincide with the United Nations Day for the Elimination of Racial Discrimination and Harmony on 21 March.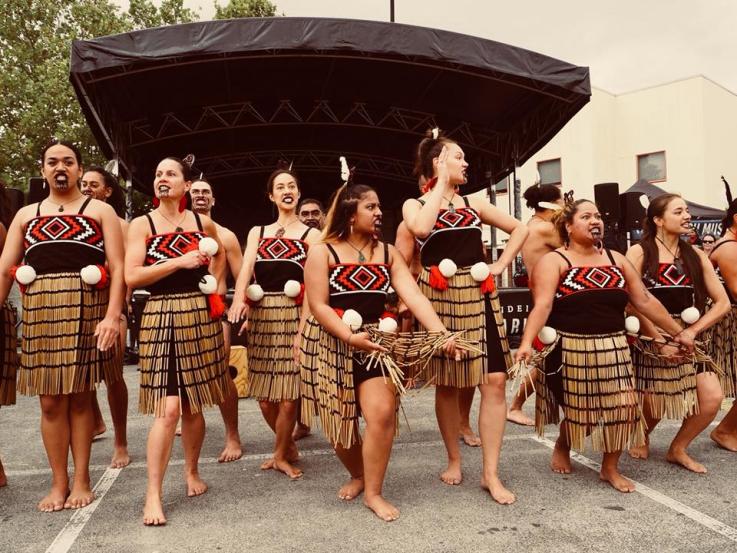 When?
This event has already taken place.
Hip-Hop Workshop
4:30pm - 5:30pm
Pop-up Bar
5:30pm - 6:00pm
Conversation
6:00pm - 7:15pm
Performance by T-HONI
7:30pm - 8:00pm
Where?
VU at MetroWest (Footscray) 138 Nicholson Street
Footscray
Australia