10 October is World Mental Health Day, which is an international day for global mental health education, awareness and advocacy against social stigma.
Join us on World Mental Health Day for a range of activities aimed to improve your four domains of wellbeing.
The four domains of wellbeing are:
Mental: Practicing mental self-care. This can be through activities that teach us to be present in the current moment, how to handle stress, gain greater control and understand our thoughts and feelings.

Physical: Treating your body to exercise and good nutrition.

Social: Being connected to people. This can be with family, friends, relationships, or strangers.

Global:Working towards a meaningful life for you. Identifying your values and working towards something that feels bigger than yourself.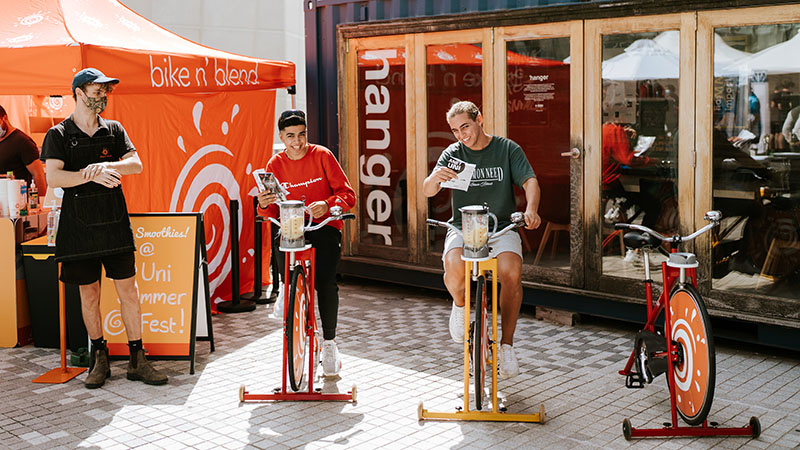 On the day we will have activities focused on each of the four domains.
Mental
painting
colouring
learn more about our Wellbeing courses on offer.
Physical
bike and blend
learn more about what's on offer from VU Sport.
Social
connect with like-minded students by checking out what VU Clubs we have.
Global
candle decorating
check out our Student Mental Health Plan 2022-2024 to see what we are doing at VU.
Can't wait to see you there!