Lingual Net: 100% real human
This event has already taken place.
Saturday 24 March 2018

to

Thursday 10 May 2018
Lingual Net: 100% real human responds to artist Mia Salsjo's impressions of Footscray as a multi-ethnic and multicultural suburb, one of the most diverse parts of Melbourne. 
With a background in both visual art and music composition, Mia took a considered approach to the many linguistic and visual codes present on the streets of Footscray. She listened to and recorded local people talking about their philosophy of life and what it means to be human, working with local weavers and musicians to create a film of the conversations converted into music notation. 
Accompanying the video recording are large woven banners featuring the words '100% Real Human', forming the iconic visual elements in this exhibition. All of the sights, sounds, words, ideas and musical intonations of Footscray have been woven together to form the 'Lingual Net: 100% real human'.
Born in Melbourne, Australia, Mia graduated from the Victorian College of the Arts in 2010 with qualifications in both Fine art (Masters) and music improvisation. Since then she has been practicing between Australia, Indonesia and Cuba, developing projects that interweave cross-cultural imagery, music notation and socio-political symbolism.
Workshop
Mia will be hosting a sewing bee to contribute towards the creation of the woven banners.
Drop in any time between 10am - 2pm on Saturday 24 March to sew or have a chat. 
Exhibition opening
Join us for the opening on Thursday 5 April, 5-7pm.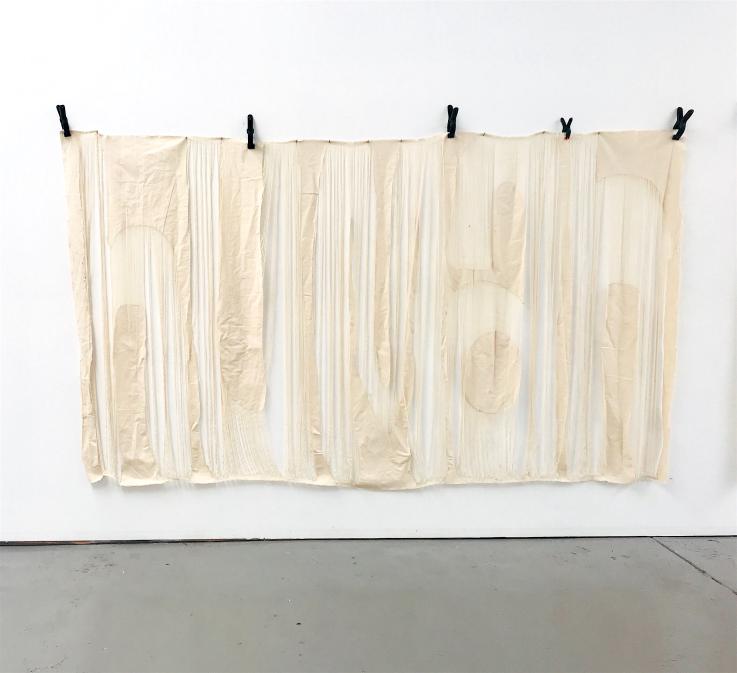 When?
This event has already taken place.
Workshop: Sewing Bee, Saturday 24 March, 10am – 2pm
Exhibition Opening: Thursday 5 April, 5–7pm
Exhibition Dates: Thursday 6 April – Thursday 10 May
Where?
VU at MetroWest (Footscray) 138 Nicholson Street
Footscray
Australia