Your gifts help to fund real-world learning experiences and state-of-the-art facilities that provide unique opportunities for VU students.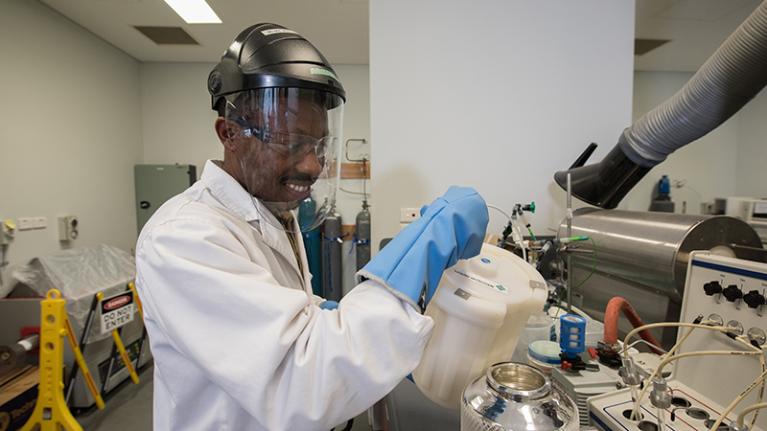 Student Support Fund
Every week, about 200 students approach VU's welfare services looking for short-term, immediate and practical support. Many are concerned about failing their classes due to economic and emotional difficulties.
The financial pressures of studying, such as bills, rent and text book expenses can be overwhelming, particularly for first year students and those with little or no family support.
Through the Student Support Fund, we are able to offer practical, small-scale financial support. This kind of support can mean the difference between completing study or dropping out.
Work Integrated Learning Fund
VU is committed to ensuring our students are work-ready when they graduate. To better prepare our students for the workforce, our Work Integrated Learning (WIL) scheme offers work placements, which are important, and sometimes compulsory part of many VU courses. These placements are structured to develop skills and employment readiness.
There can be costs involved for students undertaking placements, such as buying uniforms or appropriate business attire. It can also mean extra travel costs and the possibility of forgoing paid employment during the placement period. This can place financial strain on some students.
Please join us in establishing the Work Integrated Learning Fund to assist students in need, by helping to ensure they're able to make the most out of their work placement.
Study Abroad Fund
Experiencing different cultures, learning styles and knowledge exchanges are invaluable learning experiences for students.
Participating in study abroad programs can provide students with a more holistic learning experience and an opportunity to establish global networks. However, the costs involved in participating in study abroad programs can often hinder students from applying.
In the spirit of opportunity and success, you can assist us in establishing a fund that directly supports our students participating in valuable overseas study programs.