Working in a welding wonderland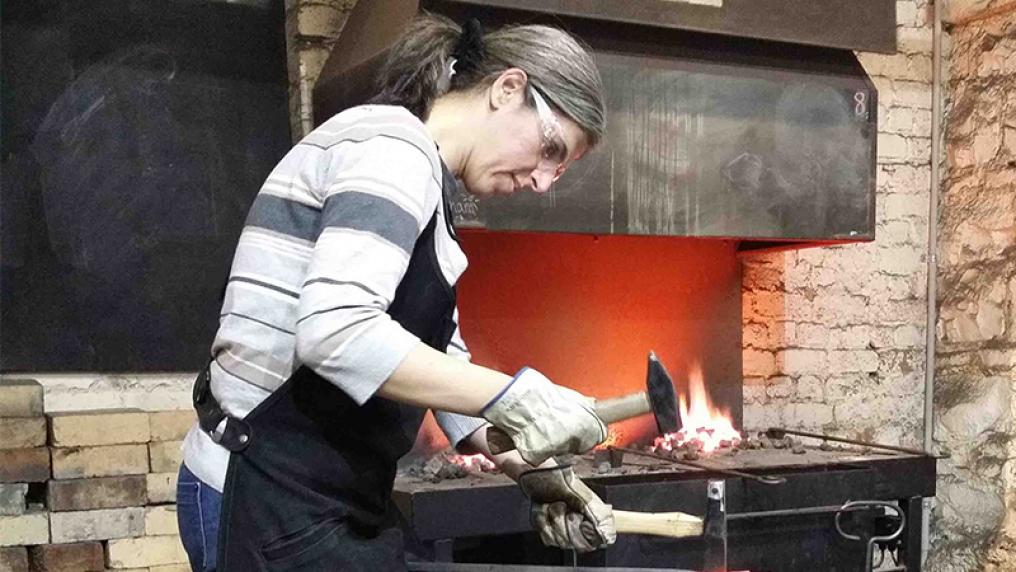 After leaving war-torn Syria, I was able to start a new life in Australia. VU helped me to learn English and then study welding, where I developed my love of sculpting.
Tahani Shamroukh
Certificate III in EAL (Access)
When the Syrian conflict drove Tahani Shamroukh to seek a new home in Australia, she enrolled in the Adult Migrant English Program (AMEP) at VU. There, she discovered a love for welding and fabricating, as well as the practical skills she needed to gain employment in the industry.
"I was born in Jordan and lived there for 30 years before moving to Syria with my husband. When the war broke out, we applied to come to Australia and were accepted. My AMES case manager advised me to study English through VU.
VU has played a major part in my career achievements. A few months after enrolling in the English program, I got the chance to learn about welding – a new subject for me. I was able to study it theoretically and practically. I undertook work placement as a fabricator in a workshop that specialises in the generation, production and delivery of three-dimensional artworks. It taught me a lot about fabrication in different kinds of materials and gave me the opportunity to meet new friends.
I was also able to undertake a 'Ready for Work' course, which taught me how to look for a job in a professional way. I'm now working at OneSteel Reinforcing Company as a welder/fabricator.
The best thing about studying at VU was being able to achieve what I set out to achieve without any obstacles. The admin staff and teachers gave me the knowledge and support to start studying, as well as the courage to continue. Right now I'm still studying welding at VU and also completing blacksmithing courses to achieve my next goal – sculpting metal art."
Discover English preparation