Taking a chance on a change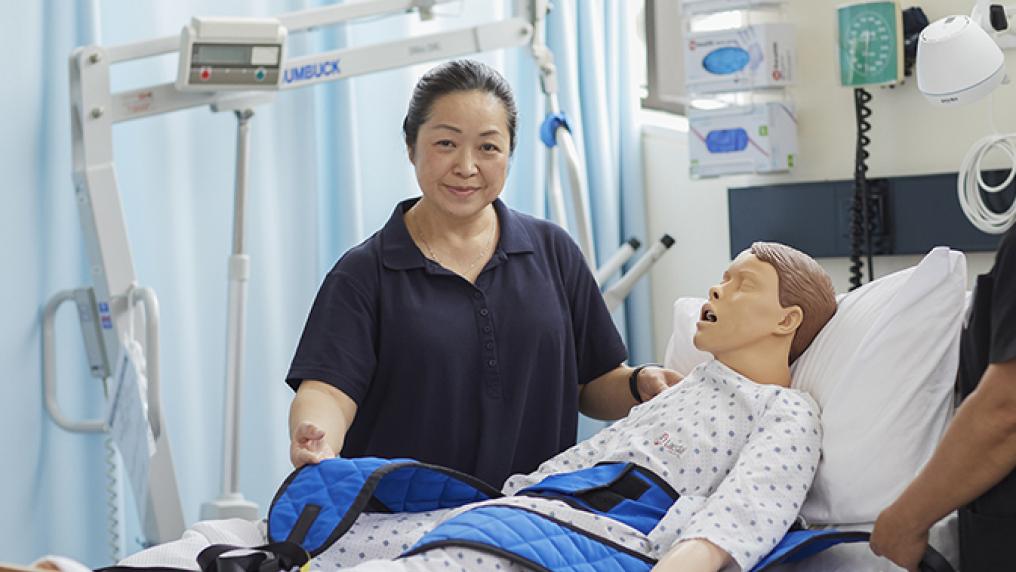 It's very fulfilling to use my skills and life experience as I help people – it makes me happy to give back in such a meaningful way.
Brenda Lo
Certificate IV in Ageing Support CHC43015
Brenda Lo is living proof it's never too late to follow a passion. After an illustrious career both in Australia and overseas, at 58 Brenda pursued a career in aged care – a move she feels rewarded by every day.
"I started my career as a teacher in Hong Kong. In the 90s I came to Australia to study my Bachelor of Counselling and Master of Education degrees before moving back to Hong Kong. I finally became a school principal – a career I loved – for many years. In 2015 I migrated back to Australia and gained my PhD in Education in 2018.
I was approaching retirement when my daughter, who lives in Melbourne, was starting to have a family. Wanting to be close to them, I naturally made the move.
Once in Melbourne, I began volunteering at a community centre, doing craft and horticultural therapy with older people. I felt I could do more and I decided to enrol in VU Polytechnic's Certificate IV in Ageing Support .
I chose this course for its reputation as a well-designed program with an extensive practical offering. The lecturers are highly educated and experienced; and with small class sizes, I get more chances to share and learn with teachers and classmates.
The simulated caring facilities at VU Polytechnic are excellent, and with 150 hours (20 days) of placement, I felt very well prepared to enter the industry.
Getting a deep understanding of policy and management is also very important – this was another advantage over other providers, who I feel just want to produce workers.
Aged care is in great demand. Thankfully, the quality of life of older people is now becoming increasingly valued in society.
I'm now a personal care worker doing in-home care for clients. It's very fulfilling to use my skills and life experience as I help people – it makes me happy to give back in such a meaningful way."
Brenda studied