Opening doors in osteopathy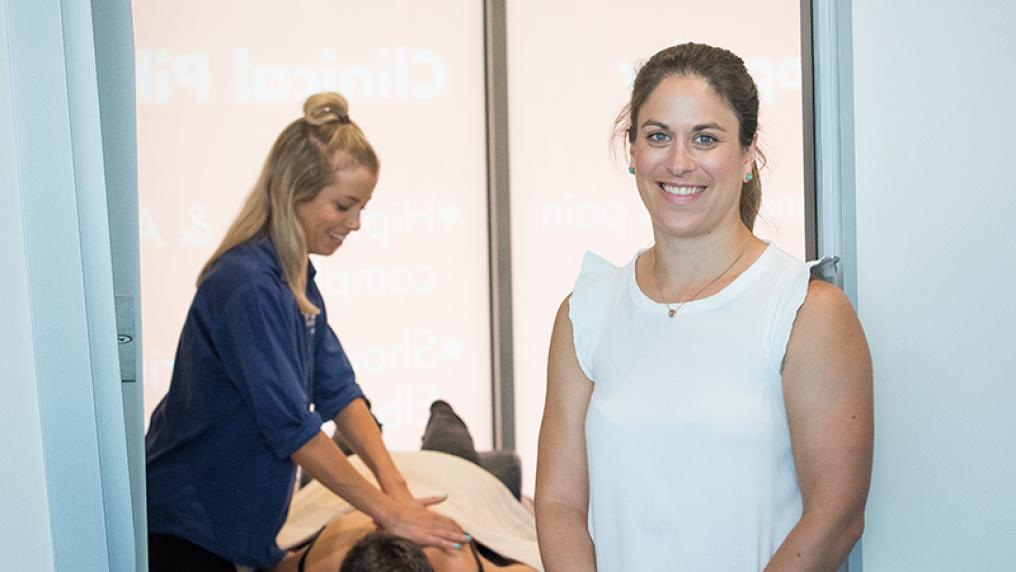 Not only did VU equip me with the skills to become a good osteopath, I'm still provided with support, to this day.
Eliza Gleadell
Bachelor of Science (Osteopathy), Master of Health Science (Osteopathy)
Dr Eliza Gleadell runs her own osteopathic clinic in Melbourne's Bayside, and has a strong preference for employing VU graduates.
"My greatest achievement so far would be opening The Osteo Clinic five years ago, with another osteopath. We currently employ four osteopaths, a myotherapist, two clinical pilates instructors, and three receptionists. Two of my receptionists are current VU osteopathic students and the two osteopaths both studied at VU.
I teach at the uni two days a week, and I've been able to undertake my Graduate Certificate in Tertiary Education part time while working in my clinic. I certainly wouldn't be where I am today without VU.
During my studies at VU, I spent three years working in the student osteopathic clinic as well as completing external hours outside of university, observing osteopaths in practice. It gave me great insight into the profession, different treatments, and the inner workings of a clinic. Through the VU student osteopathic clinic I gained a huge amount of clinical, hands-on experience with real patients from the general public, whilst being supported by registered osteopaths.
Having completed the course myself, I can safely say that VU graduates are my preference for employment. I know I am guaranteed to get a competent graduate who has all the attributes required to be a successful osteopath."
Become an osteopath like Eliza