Mastering the art of English language at VU English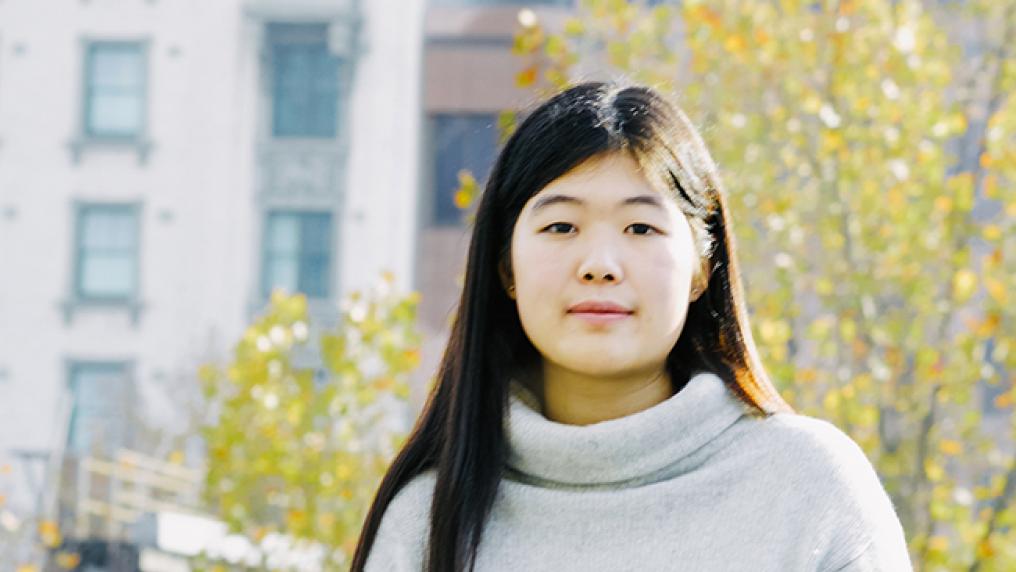 I feel very close to the teachers here because they help me so much.
Yuqing Zhao (China)
Bachelor of Business (Accounting)
Experiencing a Western culture and improving her English language skills were the main motivators that brought international student Yuqing Zhao to Victoria University (VU).
After transferring from an accounting degree at Shandong Jianzhu University in China in January 2016, Yuqing is now studying English for Academic Purposes at VU English, VU's English language centre, in preparation for for the next step in her academic journey – finishing her Bachelor of Business (Accounting) at VU.
"In Melbourne, the people have more freedom than my country and the teachers are very responsible," Yuqing says.
"I feel very close to the teachers here because they help me so much."
Aside from the fantastic support of her teachers, Yuqing says she rates VU's facilities, including the library, computer rooms and student lounges, as first-class.
"The equipment in the library, the books and the computers are very good for learning."
Yuqing's advice for fellow international students is to not be afraid to speak English.
"Some students don't want to talk to other foreign language students or local people because they think they will make mistakes or look stupid.
But I think they should practice as much as they can while they are studying English because it does get easier and it will help with their studies."