How industry placements set Jaydah up for success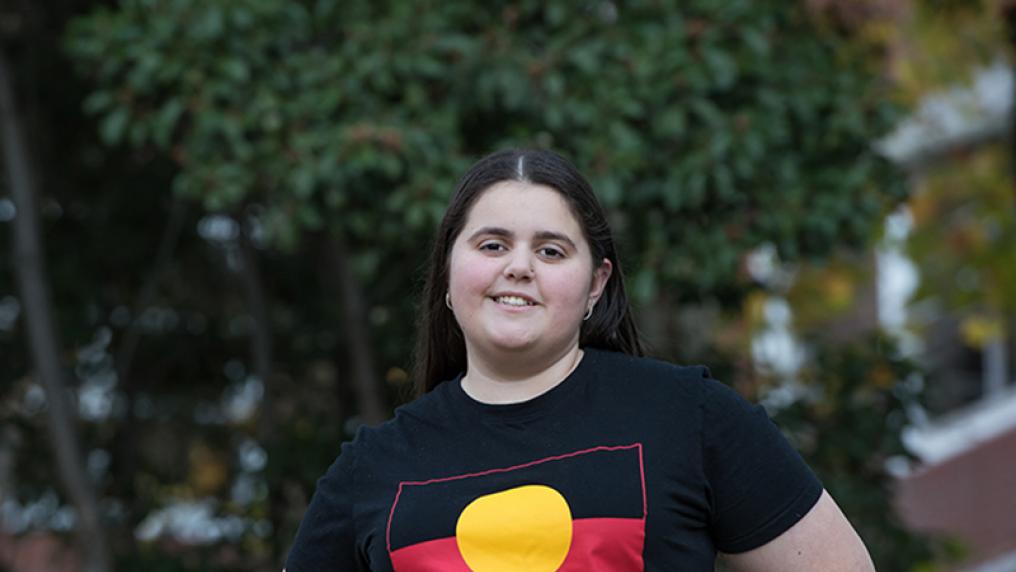 I know the early exposure I'm getting to the industry through my placements and internships is giving me the confidence and experience employers are looking for.
Jaydah Turner
Bachelor of Youth Work and Criminal Justice
When Marranuggu woman Jaydah Turner moved away from her home in the NT to study in Melbourne, she was understandably nervous. But Victoria University's support network, revolutionary learning model and extensive professional placement opportunities have seen her flourish.
"I moved to Melbourne to study at VU a week after graduating from my high school, Taminmin College in Humpty Doo.
A family member had recommended VU after their own great experience here. After I did a tour of the uni I knew this was the place for me."
Support & focus lead to success
"At first it was an achievement adjusting to things like managing finances and big city living – back home everyone knows everyone! So the support from Moondani Balluk (Indigenous Academic Unit) staff has been amazing. They're there for anything from academic support to just having a yarn.
Maintaining consistently good grades is something I'm really proud of. I credit VU's Block Model as it focuses on one subject at a time. Friends at other unis are juggling four subjects, which can be extremely stressful, but the Block Model allows you to take it all in.
Industry experience pays off
"A highlight of my studies so far has been participating in three 12-week internships with CareerTrackers, a placement program for Aboriginal and Torres Strait Islander students. In first year, I completed an internship at The Brotherhood of St Laurence, working directly with young people. In second year I worked at the Victorian Aboriginal Child Care Agency, helping disadvantaged members of the community. My latest CareerTrackers internship was at the Department of Health and Human Services, in which I learned so much about the child protection system.
I worked for a 'youth foyer', which helps people at risk of homelessness. I'm currently working in retail, and as an administration assistant at the Victorian Aboriginal Child Care Centre within the Lakidjeka Program, where I plan to become a case adviser.
I also completed a uni placement at Sunshine Youth Space, a sporting drop-in centre.
I know getting so much early exposure to the industry through my extensive placements is giving me confidence and the experience employers are looking for."