Home & away: How to have an international sport performance career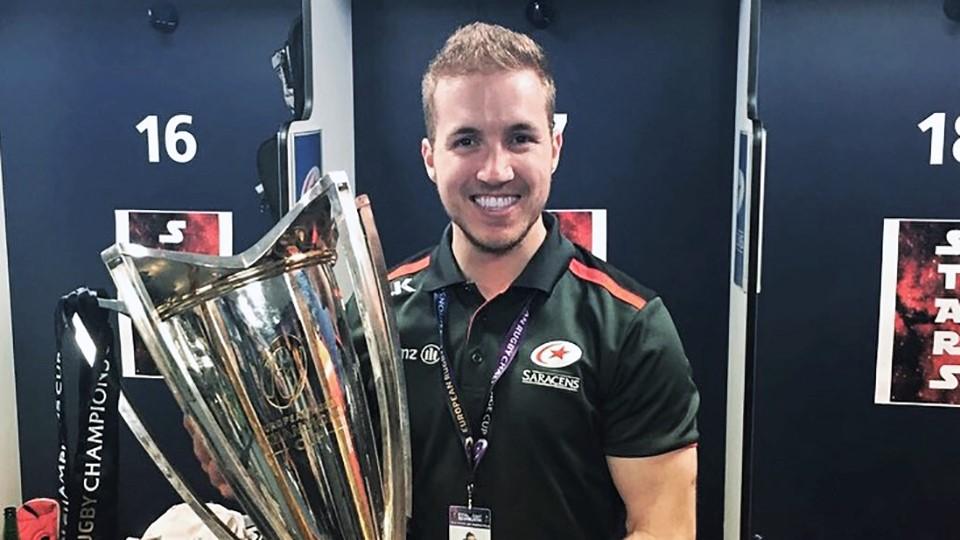 Having risen from an intern to head of department in elite sport, what inspires me now is helping other students achieve their goals.
Eoin McVeigh
Bachelor of Sport Science/Bachelor of Psychological Studies, Graduate Certificate in Data Analytics for Sport Performance
Driven by his love of rugby, Eoin McVeigh is forging a global career as a sport performance analyst. After working for a European Cup winning team in the UK and recently returning to Australia to manage the performance analysis department of a leading rugby team, Eoin is now undertaking postgraduate studies to further enhance his skills.
He shares his journey and how VU's industry placements catapulted his early career.
"I learned early on that it's important to study something you're passionate about.
During my degree (Bachelor of Sport Science (Human Movement)/Bachelor of Psychological Studies), I completed my industry placement at the Melbourne Rebels Rugby Club and worked for VU. I gained skills and connections that helped me break into this industry.
Quite simply I would not be where I am today if I hadn't done my VU placement. I am now in a position where I manage a department and hire interns, and relevant placement experience is essential.
VU's support services – study groups, private tutors and labs – are invaluable and I always recommend them.
After graduation I was fortunate to secure my dream job in London as a performance analyst for English premiership champions, Saracens Rugby Club. Since then, my career has taken me to Japan, Argentina, South Africa, USA and France.
I recently returned to Australia after being recruited by Brumbies Rugby, as Head of Performance Analysis. It was a rare opportunity with the most successful Australian rugby team, and it's great to be closer to family again.
I've also returned to VU, enrolling in the Graduate Certificate in Data Analytics for Sport Performance. The VU Block Model really appealed to me, and the delivery mode is flexible, not to mention the course's cutting-edge methods specific to the industry.
What I love most about my job is the intensity; like winning a premiership in front of a packed stadium and celebrating with a talented group of people who have all worked so hard to achieve this outcome. Words can't describe the feeling.
I also love digging through stats and footage, finding "golden nuggets" that I can link to winning or a weakness in the opposition. It's rewarding to present findings that can help inform the team's future success.
Having risen from an intern to head of department in elite sport, what inspires me now is helping other students achieve their goals."
Eoin studied