Giving back: how Tahlia became a partner for her people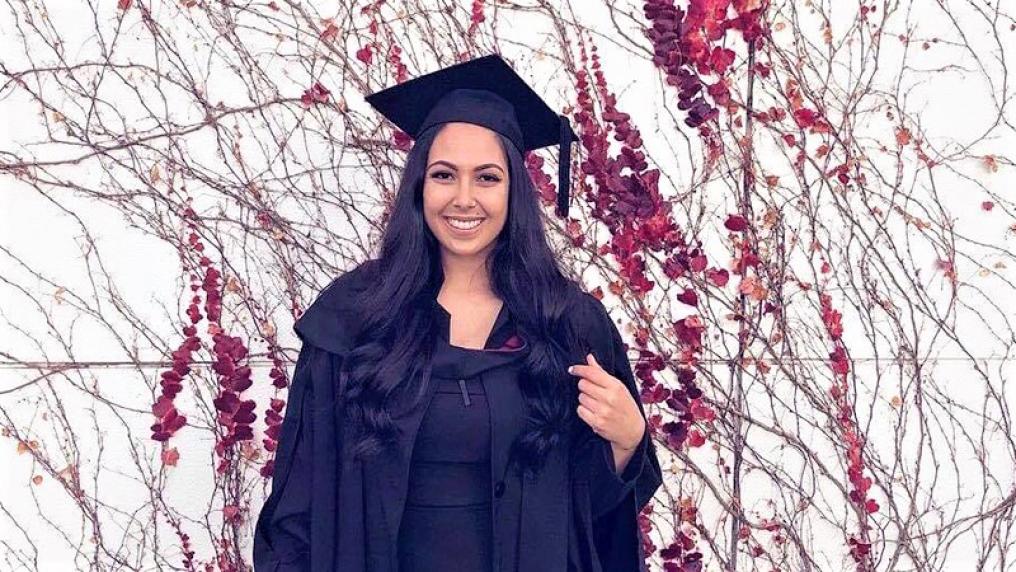 One of the great things about VU is the support you receive from staff. I always felt comfortable emailing my teachers for help, or knocking on the door of Moondani Balluk.
Tahlia Zayat
Bachelor of Criminal Justice
Even as a teen, Wiradjuri woman Tahlia Zayat felt drawn to a career helping people. Becoming an advocate for Aboriginal people was her ultimate goal. Now, thanks to the guidance of family, and the confidence she gained at Victoria University (VU), she is fulfilling her dream.
Tahlia's story
It all began with a passion
"I've always been proud of where I come from. I'm an Aboriginal woman (Wiradjuri, NSW), born and raised in Melbourne with a Lebanese-Muslim dad. My mother, grandmother and aunties have always kept my culture alive for me in a society, which – for generations – has taught false history.
I started studying psychology at another uni, but as I began to realise it wasn't for me, I discovered a love for criminology and criminal justice. I decided to focus on those so I enrolled in the Bachelor of Criminal Justice at VU. I related all of my assignments to helping Aboriginal communities and delved into the injustices our people face. Understanding the criminal justice system came so naturally to me."
Finding support at VU
"When I arrived on campus, I met with Karen Jackson, Director of VU's Moondani Balluk Indigenous Academic Unit. She showed me around and put me at ease as I settled into an unfamiliar university.
One of the great things about VU is the support you receive from staff. I always felt comfortable emailing my teachers for help, or knocking on Moondani Balluk's door if I felt overwhelmed."
Experiencing a new way to learn
"I completed the latter part of my course in VU's Block Model, which I highly recommend. Thanks to the Block Model I was able to complete my course faster than anticipated; and with smaller classes I gained a lot more one-on-one support. The group assessments forced me to come out of my shell and meet new people, who became another great support system.
Towards the end of my course I completed my 200 hours of practical placement at the Koori Court. Every day I was learning something new and making so many connections. After a month I was approached by Corrections who offered me a three-month contract to work at Melbourne Magistrate's Court."
Making a difference, finding her place
"Since graduating, I've had the privilege to work in several fulfilling positions, including at Ravenhall Correctional Centre as an Aboriginal Transitional Officer – helping Aboriginal men transition smoothly back into society. I also worked with Victorian Aboriginal Legal Service (VALS), with victims and perpetrators of family violence.
My current position at VALS is with the new Baggarrook Program – a transitional housing support service, working with incarcerated Aboriginal women who are at risk of homelessness and have experienced severe family violence. I have learnt so much in this short amount of time.
My long-term goal was always to return to my community and help in any way that I could, and I'm so proud to be beginning that journey."
Receiving the Kirner Kosky scholarship
During her first year of study, Tahlia demonstrated her potential as an inspirational future leader, receiving the Kirner Kosky scholarship. The scholarship fund honours two remarkable women – The Hon Joan Kirner and the Hon Lynne Kosky – who both championed Melbourne's western region in everything they did. VU established the fund which bears both names to acknowledge the many parallels in their careers, their shared commitment to education and their own strong personal connection.
Want a career helping others find justice?