Finding a path in human resources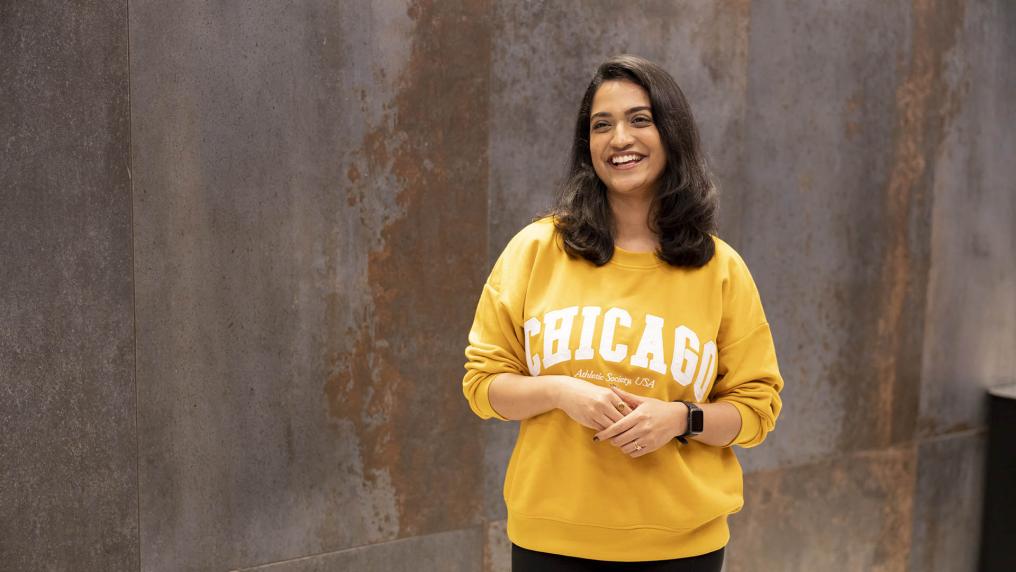 VU does a great job at helping students become more employable. My degree equipped me with the right skills I needed for the market, along with professional networks and support.
Divya Sharma
Master of Human Resource Management
Divya Sharma made the most of career development opportunities during her postgraduate business studies at Victoria University (VU), which led to a rewarding graduate role in human resources.
"I'm from India, and I wanted to study abroad to gain more independence and build my own life.
"I chose Melbourne because it seemed like a really good city with good career opportunities. VU offered me the degree I was looking for, which was in human resources."
Engaging classes & a thriving community
"My Master of Human Resource Management was great. My teachers were passionate. We had interactive classroom experiences and my professors went out of their way to make sure we felt supported.
"The VU Block Model® offered flexibility to my course. I was able to focus on one subject at a time, which also offered me the ability to work part time.
During my degree, I was heavily involved in student activities. These experiences helped me strengthen my relationships both socially and professionally, and I was able to build a strong network.
"I would definitely recommend VU because it has a strong sense of community and it goes the extra mile for its students."
Employability skills to graduate job-ready
"I think VU does a great job at helping students become more employable. My degree equipped me with the right skills and competencies that I needed for the market, and the support services and professional networks available ensured that I grabbed the opportunities as they came along.
"When I was studying, I worked part time in different roles in the VU Student Services team. As Clubs Assistant I worked with all the VU clubs and helped manage their events, which was a really great way to connect with people and meet diverse groups."
Launching a human resources career
"My jobs at VU helped me gain Australian work experience, which landed me my first interview right after I graduated, in the HR team at VU as a recruitment officer.
"This role helped me progress into an Associate Business Partner role, which I'm currently in. I advise senior leaders in their workforce planning, budgeting, and all HR matters.
"I plan on starting my own HR consultancy firm during the next decade. My experiences at VU both as a student and staff have set me up well, and I'm learning new things every day."
Find your business course now
Explore our business courses at a TAFE, undergraduate and postgraduate level, and kickstart a rewarding career.