From the field to the clinic: a mindful career move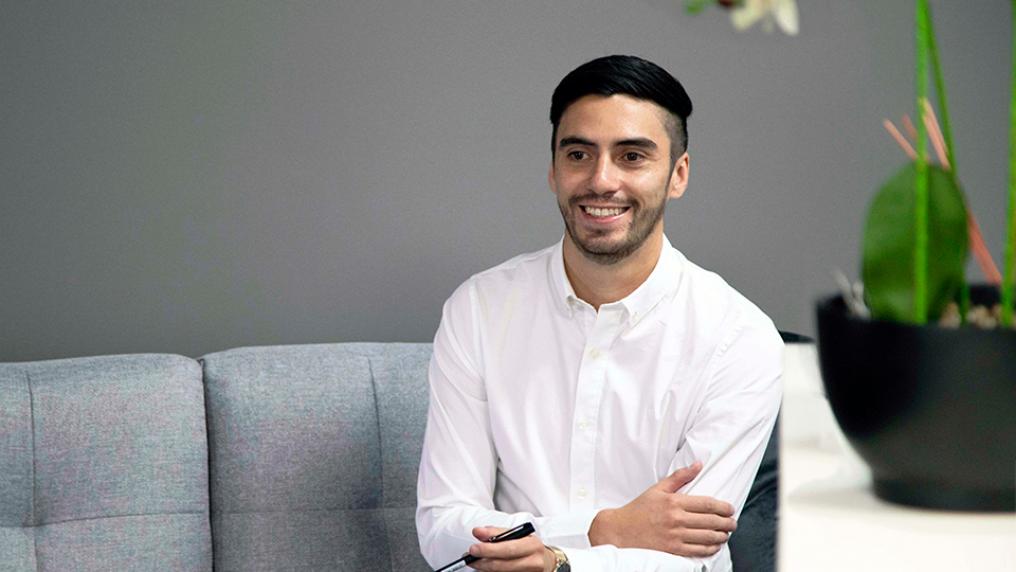 What I enjoy most about psychology is providing support to individuals that could change their life.
Eduardo Morales Vargas
Master of Professional Psychology
When talented sportsperson Eduardo Morales Vargas was choosing a university degree, exercise science was his first choice. But before long his growing curiosity about the workings of athletes' minds developed into a passion for psychology and a change in direction. Eduardo shares how the support of family and friends, and the mentoring and clinical placements he gained at VU helped him launch his career.
"Sport has always featured heavily in my life. I was attending Sports Education Development Australia, coaching my younger brothers in soccer, playing semi-professionally – and was offered a pro-athlete scholarship at a US university. But I chose instead to pursue studies closer to home, and I'm so happy I made that decision.
I was intrigued by VU's facilities and partnerships with leading sporting organisations, so I enrolled in the Exercise Science/Psychology degree. I loved learning about the important role the mind plays in professional athletes' performance. This interest – along with significant life events – pushed me to focus on psychology, so I switched to a Bachelor of Psychological Studies.
VU is an incredibly supportive place. I used their writing service to improve my essay and report writing. The teaching style is adaptive and gets the best out of students. It was through this support that I got into honours.
I was eager to start my career, and following some great advice from a lecturer-mentor, I continued with the Master of Professional Psychology. I loved it and I would not have been ready for work without it.
The clinical placement in the masters program is exceptional. Under supervision, I learnt practical cognitive behavioural therapy (CBT) skills, how to create safety and treatment plans, mindfulness practice and client presentations. The placement prepared me for my current position as a provisional psychologist/behaviour support practitioner at ORS Group.
VU gave me opportunities that I initially believed I was not worthy of.
I still have relationships with VU educators today, as I gained a contract academic position during my masters. While teaching, I followed their influence – to not just educate, but inspire students to see their own potential.
What I enjoy most about psychology is providing support to individuals that could change their life. My passion is driven by helping people find the best versions of themselves; improving thoughts, emotions and behaviours.
An ultimate career goal would be returning to VU one day to recommence teaching and inspire future generations of students."