Overview
Gain a specialised qualification for a career in policy, planning or management, with a Graduate Diploma in Business (Tourism and Destination Management).
This diploma gives graduates the competitive edge for managerial, policy-development and planning roles within the rapidly growing tourism and events industries.
Throughout the course, you'll study tourism and management with a focus on contemporary challenges faced by destinations internationally.
You'll gain expertise in current visitor-economy issues, acquiring managerial skills, and increasing your knowledge in modern tourism areas such as 'green growth' and sustainability.
Once you've completed the diploma, you can transfer – with unit credits – to the Master of Tourism and Destination Management. Or use your new skills and professional networks to launch a career as a leader in tourism and event management or policy development.
The Victoria University Business School (VUBS) is located in the heart of Melbourne's CBD, with study hours tailored to the working professional.
Our after-hours adjustments put your schedule first and foremost, letting you manage the busy juggle of work and postgraduate study.
You will complete many of your study hours online, and address real issues in the workplace. Our face-to-face classes give you the opportunity to network and collaborate with an engaged and ambitious group of peers.
VU's Learning Hubs are welcoming spaces where you can improve your study and employability skills.
Our students can attend Learning Hubs at one of five VU campuses.
We offer maths, writing, careers and English-language advice and can show you effective ways to study and manage your time.
Our programs include:
workshops
drop-in sessions
peer mentoring
maths and writing resources
resume and career guidance.
We also have accessibility support services and counselling services available to all students.
This course is part of VU's School for the Visitor Economy - a new cross-university school providing qualified graduates to Victoria's rapidly expanding tourism and hospitality sectors.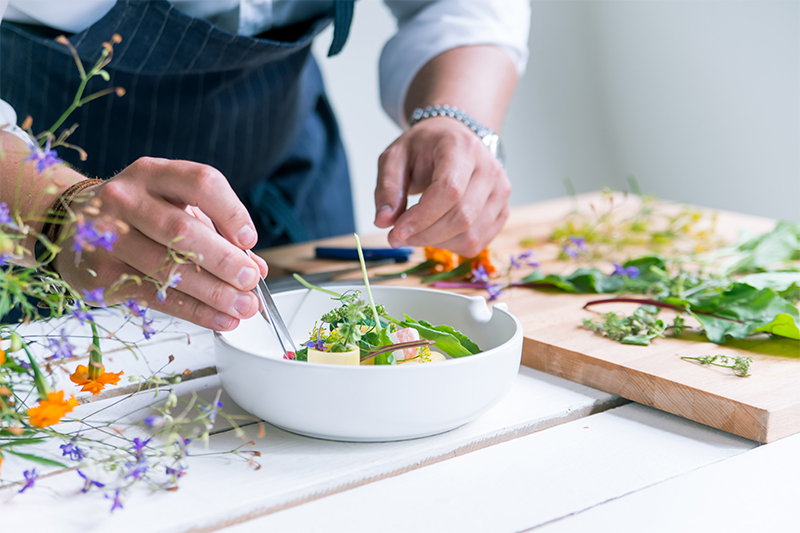 Need some advice?
Request a call back from one of our experienced VUHQ course advisers to get your questions answered.
Request a call back
Careers
According to Deloitte, the tourism industry is identified as ranking second within a set of 'fabulous five' industry sectors that will drive Australian economic growth, with projections of almost five per cent growth per annum, over the next 30 years.
Job titles
The Graduate Diploma of Tourism and Destination Management will equip students for roles in: 
Tourism planning agencies
Tourism promotion agencies such as 'Destination Melbourne'
Attractions management
Marketing and communication (events)
Planning within the travel sector (airlines and other major transport providers)
Self-employment through tourism management businesses
Course structure
To attain the Graduate Diploma Business (Tourism and Destination Management), students will be required to complete 96 credit points (equivalent to 8 units) consisting of:
48 credit points (equivalent to 4 units) college core units
48 credit points (equivalent to 4 units) professional core units
Year 1, Semester 1
Unit code

BMO6506

Credits

12

Unit code

BHO6505

Credits

12

Unit code

BTD6001

Credits

12

Unit code

BTD6002

Credits

12
Year 1, Semester 2
Unit code

BAO6504

Credits

12

Unit code

BEO6600

Credits

12

Unit code

BMO6050

Credits

12

Unit code

BTD7002

Credits

12
On successful completion of this course, students will be able to:
| | | | |
| --- | --- | --- | --- |
|   | 1. | Critically reflect upon theoretical approaches by evaluating their application to effective tourism and destination management practice; |   |
|   | 2. | Justify and apply interdisciplinary knowledge in decision making with creativity for dynamic global environments using contemporary and integrated theoretical and operational knowledge of tourism and destination management; |   |
|   | 3. | Deliberate the economic, legal and political context within which destinations operate, advocating creative planning and policy development process, innovative sustainable practices and risk minimising strategies in contemporary settings; |   |
|   | 4. | Collaborate within teams to provide creative solutions for industry, government and community stakeholders, integrating complex knowledge and ideas effectively to achieve shared goals; |   |
|   | 5. | Resolve complex professional and industry problems and inform management decision making by applying cognitive, creative and reflective skills to collect, analyse and synthesise data and information to generate, implement and evaluate solutions; |   |
|   | 6. | Communicate effectively with a variety of audiences including multi-disciplinary teams, diverse cultural communities, business and other related stakeholders; |   |
|   | 7. | Exemplify professional standards and leadership in a dynamic 21st century work environment, acting consistently, ethically and in a socially responsible manner. |   |
What's a unit?
A unit or 'subject' is the actual class you'll attend in the process of completing a course.
Most courses have a mixture of compulsory 'core' units that you need to take and optional elective units that you can choose to take based on your area of interest, expertise or experience.
Credits
Each unit is worth a set amount of study credits based on the amount of time you study. Generally, 1 credit is equal to 1 hour of study per week.
Fees & scholarships
Fee type: Full-fee
The amount you pay for your course depends on whether you're a Commonwealth supported student or full-fee paying.
If you enrol in a:
To calculate the total cost of your course:
Select which units you'd like to study.
Look up the individual unit costs in the higher education unit of study fees list.
Add up the relevant amounts.
Scholarships & assistance
Apply for a scholarship to help with your study costs.
We can help with fee assistance and advice.
Admission & pathways
Meeting the minimum admission requirements does not guarantee you entry into this course. Some courses receive more applications than the number of places available. In this situation we will also assess your education, work and other relevant experience.
If you do not meet the minimum requirements you may be eligible for one of our special admission programs. We also encourage you to explore our study pathways to help you reach your goal.
Find out more about how to apply for our courses, and our commitment to admissions transparency.
Entry requirements
Completion of an Australian Bachelor degree (or equivalent) in any discipline
OR
Completion of an Australian Graduate Certificate (or equivalent) in a similar discipline
OR
Applicants with a minimum three (3) years approved work experience will be considered for admission to this course.
There are many ways you can start your education journey at VU. Pathways offer an easy transition between courses at different levels, so that you can start with a certificate and progress right through to postgraduate study.
Find out more about pathways and credits.
If you have completed study with another university or institution and believe you are eligible to receive credit for skills and past study, you can apply for advanced standing.
Applications for advanced standing can be made after a discussion with your course coordinator or academic adviser.
How to apply
Before you apply
Before applying, you should consider whether you also want to apply for:
Special admission programs: Depending on your life circumstances you may be eligible for special consideration of your application.
Advanced standing: If you have significant experience or studies elsewhere you may be eligible for credit for some units of your course and not have to undertake them.
Find out more about applying for our courses.
Apply direct to VU
Apply direct to VU using our admission centre submit applications for one or more courses, track and save your progress and upload additional information.
Direct applications are due on 1 March 2020 for our next intake which starts on 9 March 2020.
Apply direct to VU
Already a VU student?
If you are already a VU student, apply direct to VU using our Admissions centre to transfer into this course. Remember it's best to be accepted into your new course before withdrawing from your current one.
After you apply
It's important to check for emails from us (which may go to your spam/junk folder).
Complete any requests for information by the given dates, otherwise your application may not be considered
Enquire now
Please fill out the form below, and we'll get back to you shortly.
Information marked with an asterisk "
*
" is required.
At Victoria University, we aim to display accurate and complete course information online. However, we are unable to guarantee that every course change is currently displayed. You may contact the University directly on +61 3 9919 6100 to confirm the most up-to-date course fees, pathways and credit transfer, recognition of prior learning, admission and enrolment procedures, examinations and services available to our students.