VU Women in Sport ambassadors
Seven former elite athletes, current entrepreneurs, and leaders in the world of sport business are our Women in Sport ambassadors. They will use their social media platforms to champion the cause of women in sport and promote ground-breaking research, innovation and career development at Victoria University.
Each of our ambassadors have a strong connection to VU and excel in their sporting and/or business fields.
Kashif Bouns
A migrant to Australia from Pakistan, Kashif graduated from Victoria University with a Master of Business Administration (MBA) and is passionate about using sport as a vehicle for social inclusion.
Kashif is currently the General Manager Community & Government Relations at the Western Bulldogs Football Club and provides strategic advice to various other community organisations. He has over fifteen years of experience in the education, business, sport, and community sectors with more than six years' experience in senior leadership positions. Apart from his professional career, Kashif has represented Australia on official government trips overseas and sits on multiple boards including being a founding member of the Multicultural Women in Sport board.
He is a TEDx speaker, a sessional university lecturer and a passionate and respected advocate for Australia's multicultural community. Kashif has received several awards for his work in sport and community development and was recognised as one of the 40 Under 40: Most Influential Asian-Australians in 2020.
I am passionate about women leaders in sport because I am passionate about equity and inclusion and believe strong female role models in sport can be a powerful driver of change in our society.
Connect with Kashif on LinkedIn.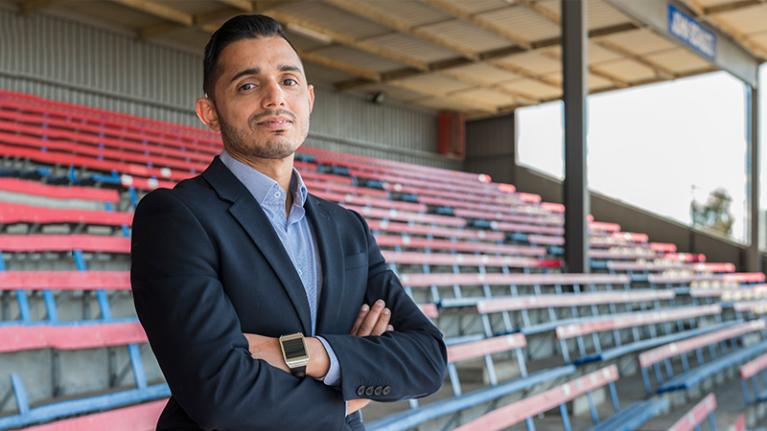 Bianca Chatfield
Bianca is Head Coach of Victoria University Netball Academy, a media presenter and sports commentator and runs her own leadership and mentoring business – The Ignition Project.
She was selected for the Australian netball team as an 18-year-old, one of the youngest ever netballers to play for her country.
Bianca is a Commonwealth Games Gold and Silver Medallist and World Champion. She also played over 240 games for the Melbourne Phoenix and Melbourne Vixens, captaining the latter for several years and winning six premierships.
Bianca is currently a director on The Ready Foundation board and the MCG Trust. She has a Bachelor of Education and Human Movement and is co-author with Leigh Russell in Game On and Every Girl Needs a Plan (2017).
In 2018, Victoria University awarded Bianca with a Companion of the University for her role in mentoring hundreds of young netballers through the VU Netball Academy and her role as a thought leader in sport.
I'm forever grateful for every lesson elite sport has taught me, personally and professionally. I'm passionate about giving back to the next generation, sharing my experiences, educating and empowering others to lead from within and see every day as a new opportunity.
Connect with @biancachatfield on Twitter.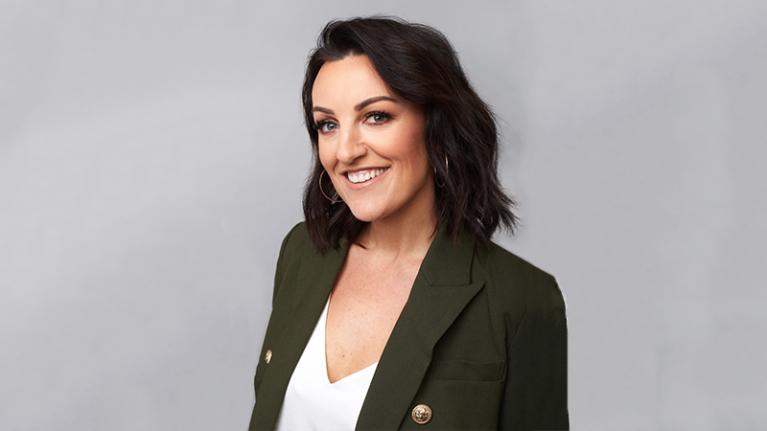 Carol Fox
Carol graduated from Victoria University with a Bachelor of Applied Science (Physical Education) and Master of Arts, and was recipient of the Spirit of VU Award 2018 Alumni Award.
Carol is Deputy President Surf Life Saving Queensland and an ambassador for the LifeSaving World Champs 2024. She was named as an Australian Financial Review - 100 Women of Influence in 2019 in appreciation of her work as President of Women Sport Australia.
A former athlete in swimming, water polo and surf lifesaving and a busy entrepreneur, Carol has worked with entire generations of sports leaders; influencing, guiding and inspiring them into effective, powerful, community-shaping action.
She remains a vocal advocate for confident communication as a leadership tool to give women a voice and a presence on the field, in the workplace and in the boardroom.
I am passionate about women leaders in sport because we must be given the same opportunities as men to be able to contribute our unique perspective and talents to the job for the good of the game.
Connect with Carol on LinkedIn.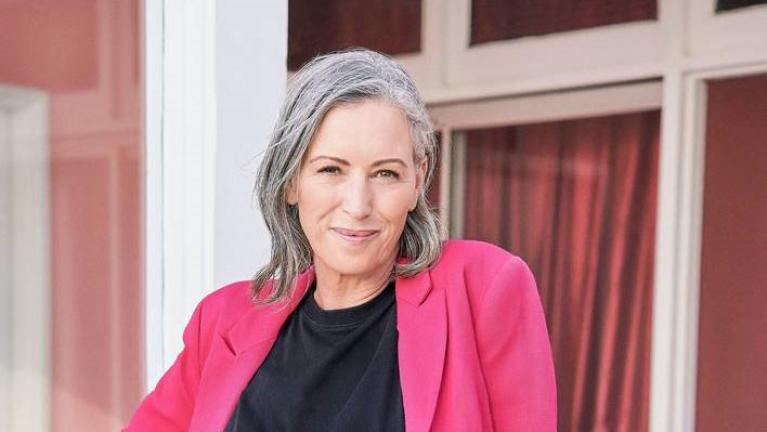 Melanie (Mel) Jones, OAM
Mel graduated from Victoria University with a Bachelor Applied Science (Human Movement) and a Graduate Diploma in Secondary Education.
A director at Cricket Australia, member on the International Cricket Commission's Women's Committee, cricket commentator and presenter, professional speaker, MC and women's sport advocate, Mel represented Australia in cricket winning two Ashes series and two World Cups.
Mel was on the Victorian Government Inquiry to Women and Girls in Sport that resulted in a 40% mandate for women on boards and led to the introduction of the Office for Women in Sport.
Mel was inducted into the 2017 Victoria Women's Honour Roll and then in 2018 was awarded The Order of Australia in recognition of her contribution to sport and the community. In 2018 she was also awarded a Companion of the University.
Mel's passion is equity and inclusion in sport.
When we give girls and women the support to be a participant, athlete, administrator, coach, leaders they and sport as a whole will find their full potential.
Connect with @meljones_33 on Twitter.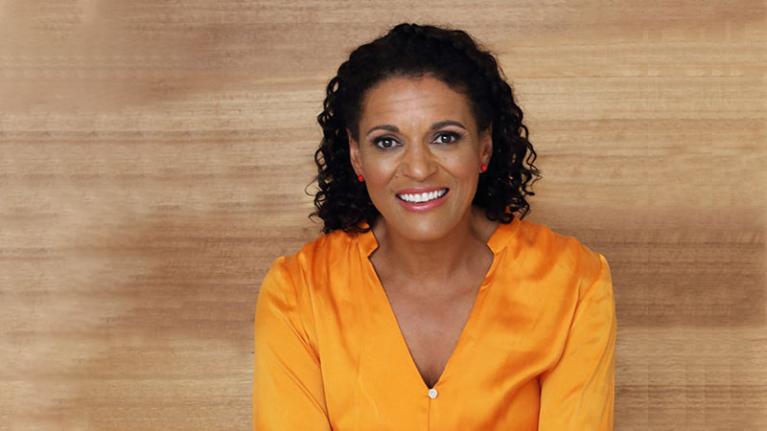 Oliver Percovich
Oliver graduated from Victoria University with an Honours Degree in Chemical Sciences (Environmental Science) and is a 2018 Alumni Award Recipient.
He established the international development initiative to combine skateboarding with educational outcomes – Skateistan. Skate schools now exist in Afghanistan, Cambodia and South Africa, reaching thousands of children including at least 50% girls. Under Oliver's leadership, Skateistan has won numerous awards for its innovative work to empower children, including the International Olympic Committee Women and Sport Award (2020), the Laureus Sport for Good Award (2015), Beyond Sport Award in 2012, and the Peace and Sport Awards in 2009 and 2011. A film about Skateistan's program in Kabul, Learning to Skateboarding in a Warzone (if you're a girl) won an Academy Award and a BAFTA for Best Short Documentary in 2020.
Oliver advises numerous other Sport for Development projects, especially those using skateboarding for social change.
I support women leaders in sport because I believe strong female role models in male dominated sports are dangerous to entrenched power and privilege.
Connect with @OliverPercovich on Twitter.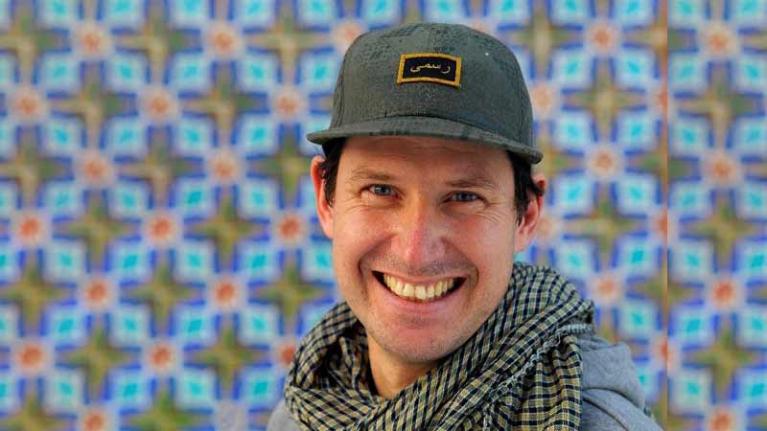 Kate Price
Kate won the Student of the Year award when she graduated from Victoria University with a Master of Sport Business. Kate has also lectured in the VU Master of Sport Business and Integrity program.
Kate is the National Industry Engagement Manager with law firm Hall & Wilcox. Prior to this, she held a senior role at the Australian Football League (AFL) where she managed key events including the Charles Brownlow Medal and Dreamtime at the G, and was also appointed in a role responsible for managing the AFL's Corporate Social Responsibility strategy.
Kate has also held senior roles at Cricket Australia, Melbourne & Olympic Parks Trust, Hawthorn Football Club, Melbourne Stadiums Limited (Marvel Stadium) and the Department of Premier and Cabinet.
I am passionate about women and girls as leaders in sport as 'you can't be what you can't see' - many share this passion for sport and it is necessary to keep the discussion in the public arena, shift preconceptions and ensure meaningful pathways are created on and off the field.
Connect with Kate on LinkedIn.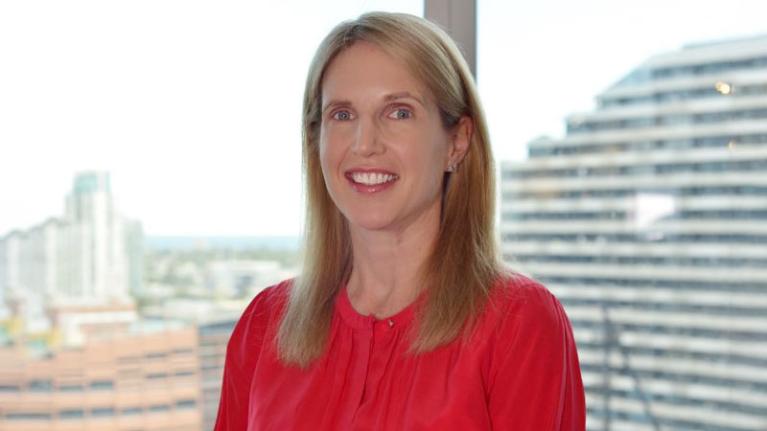 Leigh Russell
Leigh graduated from Victoria University with a Graduate Certificate in Career Counselling for Elite Performers.
In 2019 Leigh was recognised as one of the most influential women in Australian sport. She is the former CEO of Swimming Australia and Netball Victoria/Melbourne Vixens, the first woman to hold a senior executive position within an AFL Club, and has worked across many sports as an executive and consultant.
Leigh also served as Chair of Tennis Victoria's Nominations Committee, Chair of Cricket Australia's Player Welfare Committee, Director of the State Sport Centres Trust and AFL SportsReady, and former Chair of Women's Health West.
She has authored Game On and Every Girl Needs a Plan with fellow VU Women in Sport Ambassador Bianca Chatfield.
In addition to her VU qualification, Leigh holds a Bachelor of Arts, Graduate Diploma in Education, Graduate Diploma in Social Science, and a Postgraduate Diploma in Business.
Sport has incredible influence and impact on communities and individuals. As a young woman, sport was a 'game changer' for me, and I'm passionate about women and girls having as much opportunity to flourish through sport in as many ways as possible, so they too can reap the rewards of what sport offers.
Connect with @leighmrussell on Twitter.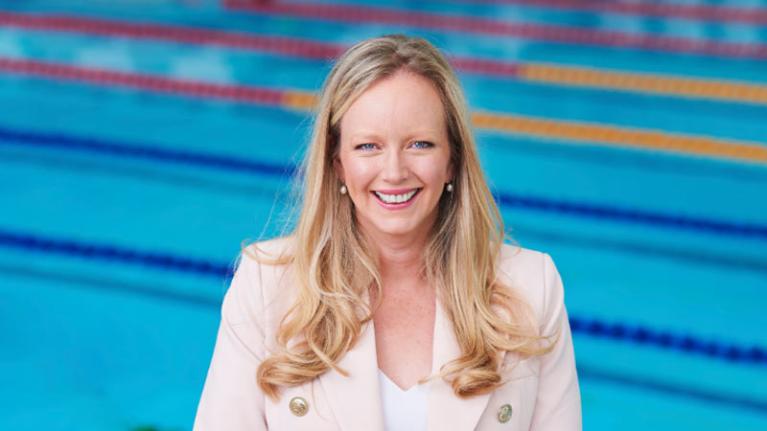 Past ambassadors
Andrew Gaze, AM
Andrew graduated from Victoria University with a Bachelor of Applied Science (Physical Education).
Andrew is an Australian former professional basketball player and head coach of the Sydney Kings, of the National Basketball League.
He led the Australian national team to five Summer Olympic Games.
Andrew was inducted into the Australian Basketball Hall of Fame in 2004, and the Sport Australia Hall of Fame in 2005. He is also VU Sport Hall of Fame inductee – 2002
Connect with @AndrewGaze10 on Twitter.
Andrew Poole
Andrew graduated from Victoria University with Bachelor of Arts (Recreation).
Andrew has spent the past 15 years working for Nike in a range of sales and marketplace leadership roles across Australia, New Zealand, South East Asia and the United States. His last role in Australia was as the Managing Director for Nike Pacific (Australia/New Zealand) from 2013 through 2016.
Currently based at Nike's World Headquarters, Andrew is responsible for the sales function of the Nike Sportswear business across North America. Prior to Nike, Andrew spent nine years with Unilever, a multinational FMCG company, and two years with BHP Billiton leading a wholesale branded diamond business.
Encouraging young women to pursue their sporting interests, to push their comfort levels, embrace pushing their personal limits and developing a competitive spirit, creates personal resilience. These attributes will serve any young woman well, inside and outside of their chosen sport.
Connect with Andrew on LinkedIn.