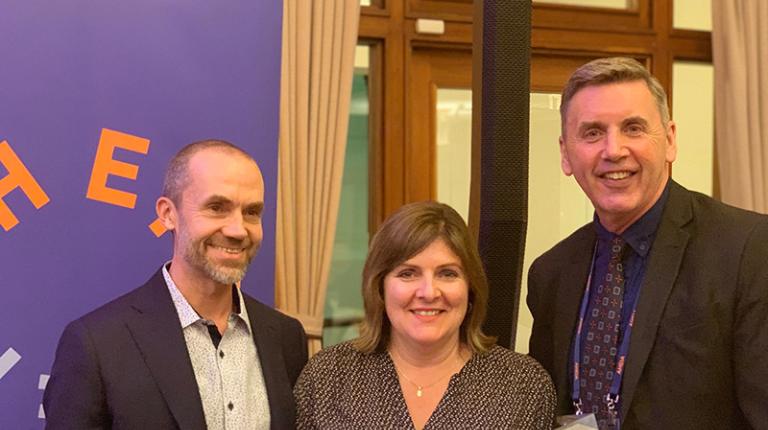 Victoria University received an award last night for achieving the greatest amount of positive change since our last employee survey compared to other participating universities.
VU's Director Capability and Culture, Kym Bakaric, accepted the 2019 Australian Higher Education Industrial Association (AHEIA)/Voice Project Award on behalf of the university at AHEIA's annual Benchmarking Conference dinner in Canberra, saying:
"This award symbolises the hard work and dedication of our employees to achieve positive change during a time of major transformation at the University."
The national award recognises the greatest amount of positive change achieved among those universities who worked with Voice Project on their employee engagement survey between July 2018 and June 2019.
Voice Project is a leading provider of employee engagement surveys and the AHEIA is an employer association for the higher education sector that provides advice, assistance and representation to its members on workplace relations matters.
VU's transformation journey includes successfully launching its First Year College and innovative Block Model in 2018 which has seen increased pass rates, student retention as well as more students selecting VU as their first preference. We are in the top 2% universities worldwide and continue to win national and international awards for our ongoing innovation.
"I would like to extend my sincere thanks and congratulations to everyone for their ongoing contribution to our success. It is a great achievement for Victoria University and shows just how far we have come," Ms Bakaric said.