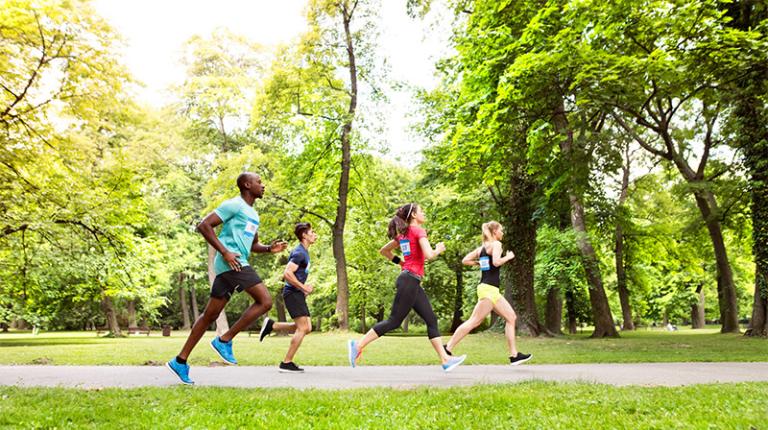 VU Sport is setting up a Parkrun Club to unite like-minded individuals who love being active!
What is Parkrun?
Parkrun is a free initiative held in local parks across the world. Each Parkrun venue consists of a 5km course, and they are held every Saturday morning commencing at 8am.
It caters for all fitness levels and all abilities – there are even volunteer opportunities available for those who want to help out instead. No matter whether you want to run, jog, walk or volunteer, there's a spot for everyone.
The best part of Parkrun is that it's incredibly accessible. There are over 400 Parkrun locations in Australia, meaning that there's bound to be one near you.
The aim is to unite the VU community through Parkrun - no matter where you live.
VU Sport are looking to set up Parkrun groups at events across Melbourne, and even Australia!
Interested in being a part of the VU Sport Parkrun group? Please register your interest and we will be in touch with further details.