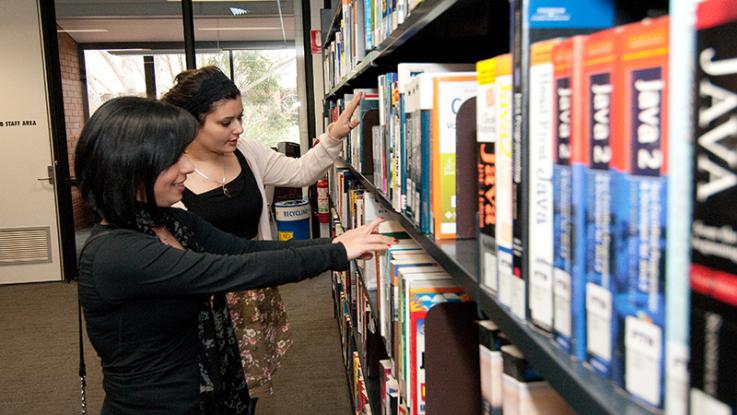 To make your life easy and help you avoid a Library fine, the Library will automatically renew all your standard loans two days before the due date.
VU Library will automatically renew your standard loans from the general collection, with some exceptions.
You will receive a courtesy email (sent to your VU email address, or email address provided by non-VU borrowers) to let you know if an item has been automatically renewed, or if you need to return an item.
Automatic renewals – exceptions
Standard loans
Most standard loans will be automatically renewed for you; however, there are some exceptions.
Following are reasons that a standard loan would not be automatically renewed:
If you have an overdue item, that will stop automatic renewals for all your loans – return or renew the item online via My Library, by phoning +61 3 9919 4266 or in person.
If the item has been requested by someone else.
If you have an outstanding library fine – pay a fine online via our Online Secure Payment System or call Library Infringements on +61 3 9919 2054.
If your library privileges have been suspended.
Non-VU borrowers & BONUS+
Some items have limited renewals, and maximum renewals apply to external borrowers:
BONUS+ items (borrowed by VU staff and students) can be renewed once.
Non-VU members including ULANZ and CAVAL can only renew items three times.
Non-standard loan items
VU Library does not automatically renew non-standard loan items such as:
inter-library loan items
items with a restricted loan period e.g. on reserve
items located at VU Sydney.
To check when all your loans are due, log in to My Library.
Free SMS library notices
To help you manage your library loans and holds, you can also 'opt in' to receive reminders about due/overdue items or instant updates on items placed on hold and ready for pick-up:
Log in to My Library
Click the link 'Opt in to receive library notices via SMS'
Enter mobile phone number with no spaces e.g. 0412345678
Tick the box to 'opt in' and click Submit