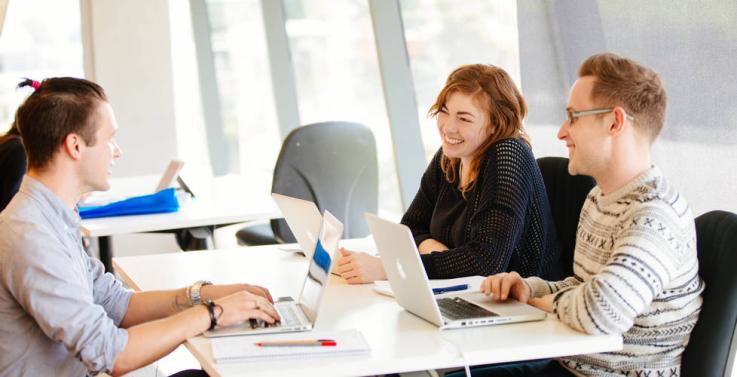 Victoria University will be the first university in Australia to connect students, researchers and startups with SAP customers and partners.
The industry collaboration will help us build innovations in technology that are linked to the 17 UN Global Goals.
Our plan is to develop this lab into a learning, research and collaborative workspace to develop technological innovations for the future.
Our students have been given an industry project from AusNet Services, Victoria's largest energy delivery service business. AusNet owns and operates approximately $11 billion of electricity and gas transmission and distribution assets.
The project objective is to develop functional documents which specify designs for discrete modules of the future SAP BI condition scoring system.
These functional design specifications will be used by internal AusNet Services SAP BI developers, to build SAP BI reports within the AusNet Services' SAP BI solution.
AusNet Services is unsure if this project is feasible, and want a proof of concept to be developed.
ERP & business analytics courses
We are one of the world's leading institutions in ERP systems (SAP) education.
The SAP labs aligns with our SAP-friendly ERP and business analytics degrees, as students are developing proof of concepts with industry partners. Therefore, having students develop such projects as their capstone unit (Business Research Project – BGP7730) is very unique and builds a bridge between university and industry.