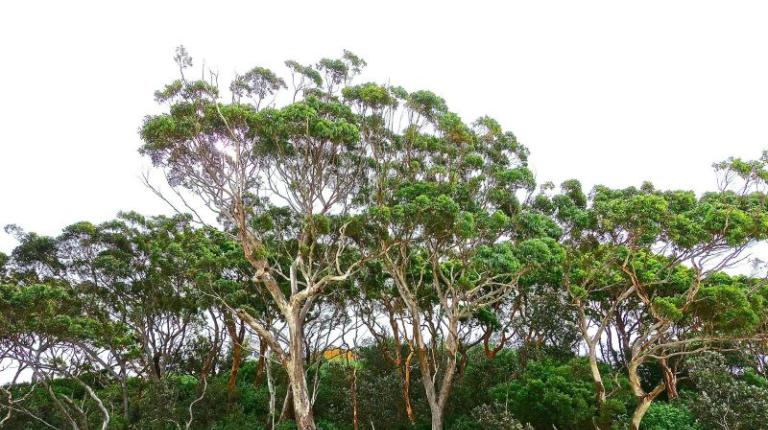 Victoria University will plant 5100 trees at its Werribee Campus in a $5 million Victorian Government project to add more badly needed shade to Melbourne's west.
Over the next two years, More Trees for a Cooler, Greener, West aims to plant 500,000 trees in the region, which has only a 5.5-per-cent-green-cover compared to 17.4% in Melbourne's inner south-east, and 25.9% per cent in the east.
Such low green cover creates an urban heat island where pavements, buildings and other surfaces absorb and retain warmth, leading to hotter temperatures, increasing energy costs, higher air pollution levels, and heat-related illness.
In contrast, trees capture and store carbon dioxide, minimise erosion and maintain healthy soil, provide vital new habitats for urban biodiversity, and contribute to better physical health of residents.
VU's $51,000 grant from the Department of Environment, Land, Water and Planning to establish more trees at its Werribee Campus was among several awards to organisations in Maribyrnong, Wyndham, Melton, Brimbank, Moonee Valley and Hobsons Bay.
Community planting days in July
As part of the project, VU will host two planting days for staff, students, schools and the wider community on Friday 29 July (Schools Tree Day) and Sunday 31 July (National Tree Day).
To ensure the trees thrive, VU will implement a new stormwater harvesting system at Werribee Campus to irrigate and maintain the trees.
Project lead, Dr Nitin Muttil said the venture highlights VU's commitment to protecting Country and improving the health and wellbeing of its local and global communities, and is part of the VU RISE (Recover, Innovate, Sustain and Evolve) program.
It also aligns with the Werribee Campus Master Plan which includes an Urban Forest Strategy, and with VU's Green and Sustainable Campuses Strategy.
Vice-Chancellor Professor Adam Shoemaker said in addition, the project highlights VU's recent strong showing in the 2022 Times Higher Education Impact Rankings, based on the United Nations' Sustainable Development Goals (SDGs).
VU was ranked 79th globally, and 14th in Australia, and stands among the world's leading universities for addressing the target of Good Health & Well-Being.
This project will boost VU's efforts toward making an even stronger impact toward the goal of Sustainable Cities & Communities.