Wednesday 18 October 2017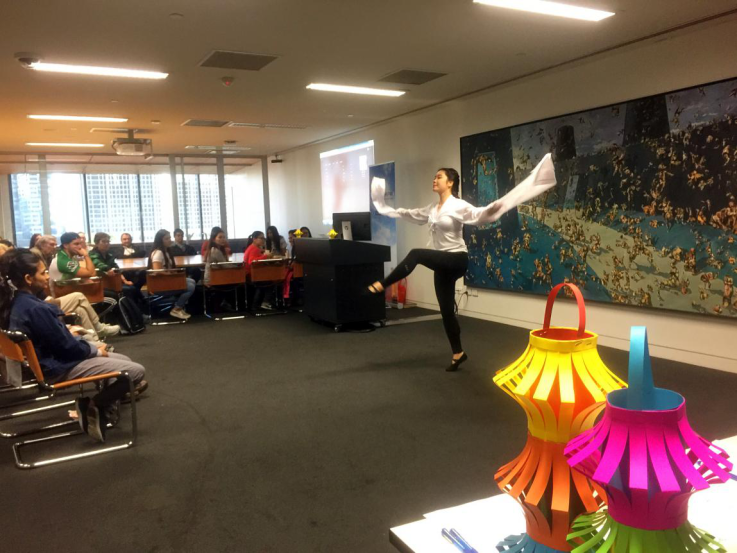 On 10 October, VU's Victoria Business Confucius Institute (VBCI) held a ceremony to celebrate the Mid-autumn festival. 
Mid-autumn festival, which is also known as the Moon Festival, is celebrated on the 15th day of the 8th month of the Chinese lunar calendar. It is a time for people to congregate and enjoy the full moon - an auspicious symbol of abundance, harmony and luck. 
The VBCI ceremony on 10 October also celebrated the recent Mandarin workshop participants' harvest of learning Mandarin in a 6 week beginner's course offered by VBCI.
The Dean of the College of Business, Professor Colin Clark, the Chinese director of VBCI, Associate Professor Claire Wang, and over 30 VU staff and students attended the ceremony. The ceremony included chinese dancing, chinese dumplings and mooncakes, and a chinese paper lantern making workshop. 
Professor Colin Clark presented the certificates to the Mandarin workshop participants.