VU BYOD offering a finalist in national technology benchmarking awards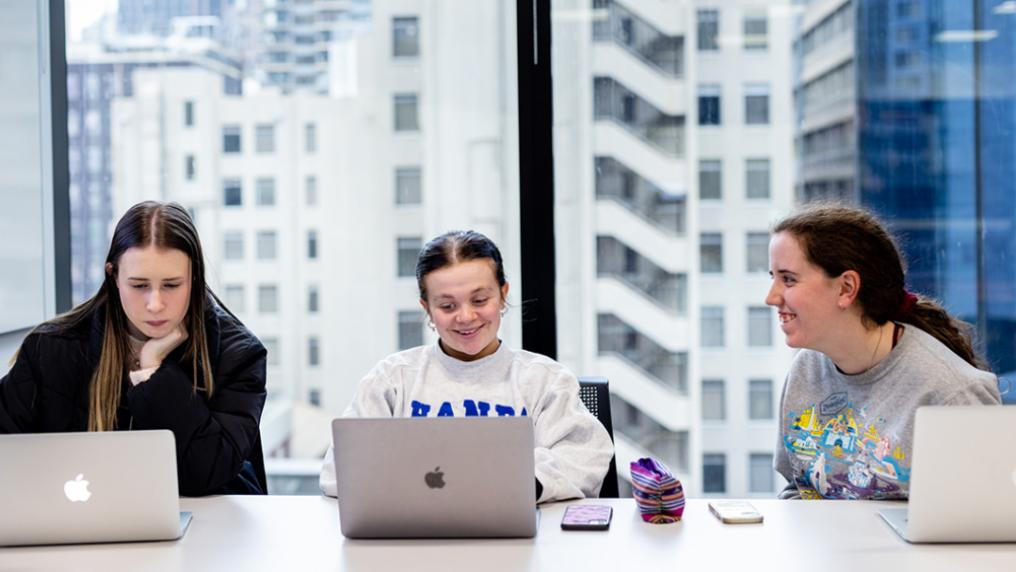 VU has been selected for an award in the education category of the 2023 iTNews Benchmark Awards.
Friday 17 February 2023
Victoria University is one of just three Australian institutions selected from hundreds of entrants in the 2023 iTNews Benchmark Awards. 
Finalist organisations in the iTNews awards are selected by a panel of experts and judged for their innovative use of technology for value creation.
VU's selection for the Education category celebrates the University's use of technology to support flexible and innovative learning experiences for students by offering a Bring Your Own Device (BYOD) capability.
About the nominated project
VU's BYOD initiative enables access to VU course-related applications any place, any time and on any VU or personal device with internet connection. 
Virtual workspaces are accessed via a cloud-based hosting system portal called MyWorkspace and support the VU Block Model with a more flexible and self-directed modern mode of learning.
"The virtual desktop is intuitive and easy to use. All my required applications are provided as a shortcut and are extremely easy to access," said Swati Gupta, final-year business student remote learning in India.
Many hundreds of students and staff across VU local and remote locations are now enjoying:
access to VU applications from any device, anytime, anywhere with an internet connection
consistent user experience across devices
access to applications on their own devices regardless of hardware capability
applications that follow the user to any location and are not constrained to just one room/facility.
Scott Bingley, Senior Lecturer, VU Business School said:
"The virtual desktop has offered a dramatic change in how students, and academic staff, access our systems. In the past, a significant amount of time was taken up with trouble-shooting student problems with installing various applications for the semester/block on range of different devices. Now all students have to do is jump on to MyWorkspace and it all works on any device, and can be accessed from any location."
Contact us
Maya Linden
Change and Communications Specialist, Information Technology Services
[email protected]