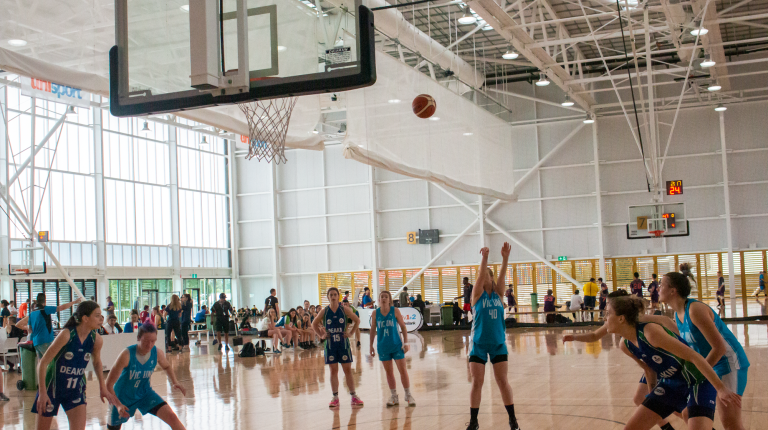 Victoria University is pleased to announce the head coaches for the 2021 University Basketball League.
The 2021 University Basketball League (UBL) season will see the VU's men's and women's teams take local rivals and interstate teams from:
University of Sydney
University of Technology Sydney
University of the Sunshine Coast
University of Western Australia
University of Melbourne
LaTrobe University.
Men's Head Coach – Maverick Clissold
A stalwart to Victoria University's basketball success at Unisport Nationals since 2015, we are excited to have Maverick at the helm for the inaugural UBL.
Maverick has been key to VU's success, and was head coach to the team crowned National Champions in 2018. Prior to coaching in VU's basketball program, Maverick was an accomplished player, including state representation and experience in NBL1.
Maverick is passionate about player development on and off the court, believing basketball can instill structure, work ethic, teamwork and other important practices. He is excited to bring the successful culture and high performing standard developed to the playing group for the UBL inaugural season and looks forward to our round 1 home game.
Women's Head Coach – Sam Fileccia
A fresh face for the Victoria University basketball program, Sam is a Basketball Australia accredited level 2 coach with over 16 years of experience coaching at junior and senior levels.
His most prominent senior-level experience was coaching Big V for five years, during which time he was nominated for coach of the year four times and coach of the month three times. In those years, he led his team to the finals, finishing runners-up in 2016. He also has many years of experience as an assistant coach at the Big V Championship level and won a championship as an assistant at Div 2 in 2013.
Between 2013 and 2017, Sam was head coach at the University of Melbourne for Unisport Nationals, winning silver in 2015 and named the University of Melbourne Sports Coach of the Year. He is a committed and enthusiastic coach who is delighted to be leading the team in the UBL inaugural season.
Season details
The season is due to tip-off on Tuesday 13 and Wednesday 14 April. Games will be played mid-week and culminate in a four-team finals series between 24 and 26 May.
Victoria University will play its home games in the VU Community Sport Stadium – Whitten Oval.
Contact us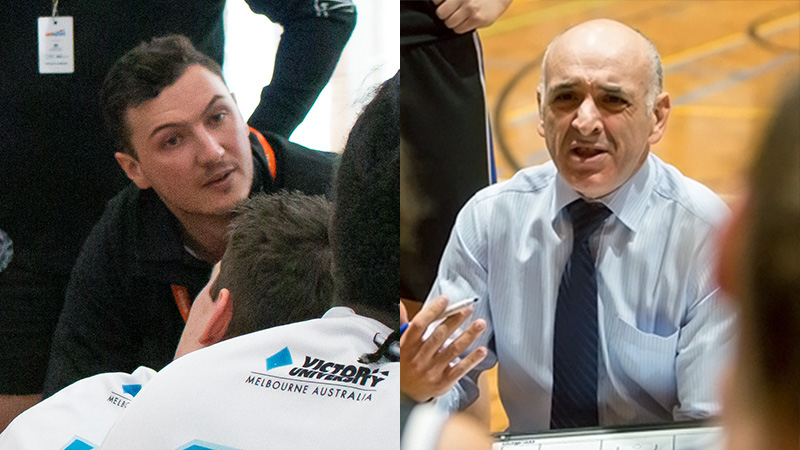 Men's Head Coach – Maverick Clissold (left) and Women's Head Coach – Sam Fileccia (right).