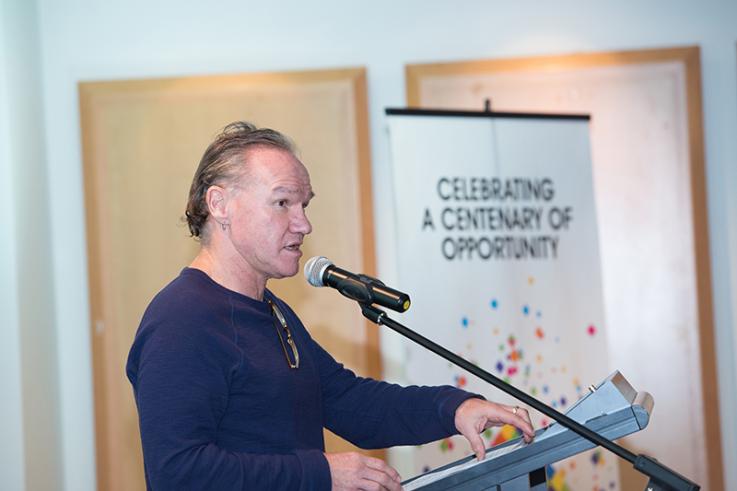 VU academic Dr Tony Birch has been shortlisted for the 2018 NSW Premier's Literary Awards for his book of short stories, Common People.
Dr Birch is a researcher, academic, author, and educator at Victoria University. His collection of 15 short stories, published by University of Queensland Press, is one of six titles shortlisted for the Christina Stead Prize for Fiction, which carries with it a $40,000 prize.
The award has been bestowed on dozens of illustrious Australian writers since it was established in 1979, including David Malouf, Peter Carey, Helen Garner, Tim Winton and Kate Grenville.
Winners of the NSW Premier's Literary Award will be announced at the start of the Sydney Writers' Festival on 30 April.
Praise for Common People
The judges said that through his sharp and empathetic take on his characters, Dr Birch was able to bring together a group of people who are common in one sense: they form part of society's 'unnoticed'.
The judges said:
"Birch blends humour and social critique in stories that are so tight, so devoid of optional extras, that they feel as real as can be, for both the people in them and the places they live. With this book, a meditation on those short-changed by the Australian Dream, he lays claim to being one of our greatest short fiction writers."
A history of success
Since arriving at Victoria University in July 2015 as the inaugural recipient of the Bruce McGuiness Fellowship (named for one of Victoria's most respected Aboriginal elders and a long-time activist in the struggle for Aboriginal justice) Dr Birch has combined his creative writing with academic research, student mentoring, and public lectures. His role sits within VU's Moondani Balluk Academic Unit, and is linked to the University's creative arts and writing programs. 
In 2017, Dr Birch was the first Indigenous writer to be awarded the Patrick White Literary Award for his contribution to contemporary Australian literature.
He has authored several acclaimed novels including Blood, which was shortlisted for the 2012 Miles Franklin Award, and Ghost River, the 2016 winner of the Victorian Premier's Award for Indigenous Writing. His other short-story collections include The Promise (shortlisted for the 2014 Victorian Premier's Literary Award).
Dr Birch has been widely published in literary magazines and anthologies, and is a regular guest at writers' festivals. He was a writer-in-residence at the Wheeler Centre in 2014.