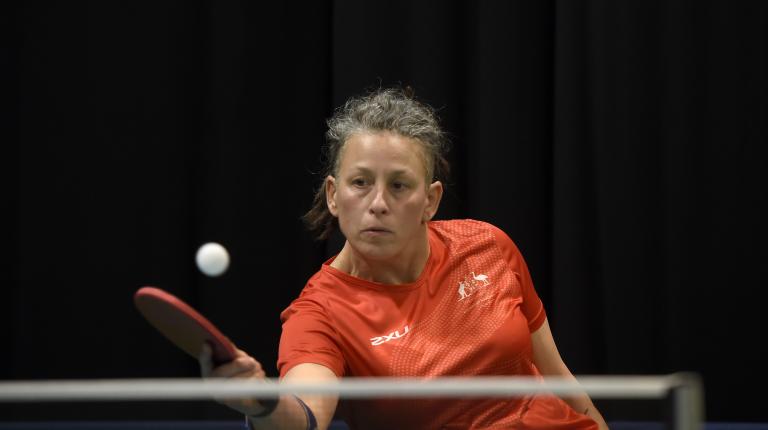 With the cheers for our amazing Olympic athletes still echoing around the living rooms of Australia, it's time to get ready for the next chapter in this inspiring story. The Tokyo 2020 Summer Paralympics Games start on 24 August and Victoria University is proud to see three of its alumni competing.
Scott Cashmere, Sport Services Manager at Victoria University, knew the competitors when they were students and members of VU's Elite Athlete Program. "Tokyo makes 13 Paralympic Games between the three of them," he says. "Seven for Danni, and three each for Todd and Josh.
"They are amazing and inspiring individuals with an incredible record of performance and contribution to sport and their communities. They truly embody the spirit of the Paralympic values of determination, equality, inspiration and courage," he says.
Daniela Di Toro started competing in 1989 at the age of 14 – just one year after a wall collapsed on her at a swimming carnival and snapped her back. Wheelchair basketball player and gold medallist Sandy Blythe convinced the young girl to continue with tennis, which she had played from the age of eight, in a wheelchair. Over a long career, Ms Di Toro has won silver and bronze medals, 11 Australian Open titles and several other Grand Slam finals.
Feeling that she had achieved most of what she could in tennis, she switched to wheelchair table tennis and was selected for Rio in 2016. That year, she was co-captain of the Australian team with wheelchair racer Kurt Fearnley. At Tokyo, she will lead the team with wheelchair rugby player and captain of the Steelers, Ryley Batt.
In an interview for Paralympics Australia, Ms Di Toro said that to be appointed to the role again was "beyond humbling. The first time was such a proud moment, but the second time … not many people get to do that."
Ms Di Toro graduated from VU in 2009 with a Bachelor of Chinese Medicine (Acupuncture and Herbs).
Josh Hose was in rehab after the car accident that left him paralysed from the waist down when he became interested in wheelchair rugby. In his teens, he had played football, cricket and basketball and it was while watching the 2008 Beijing Paralympics at Austin Health that Mr Hose realised sport might still play a part in his life. He wasn't expecting to be competing for his third gold medal at the age of 34, though.
Wheelchair rugby used to be called Murderball – an indication that it's no gentle pastime for the faint-hearted. The fast-paced, full-contact sport combines elements of rugby, basketball and handball and is played in about 40 countries. Australia tops the International Wheelchair Rugby Federation world rankings and the Steelers are hoping for a gold hat-trick in Tokyo having won at London in 2012 and Rio in 2016.
"I just love it. I retired after Rio … then I offered to help with training and preparation for Tokyo, and I guess the competitive juices got going again," Mr Hose says.
At VU, Mr Hose did Disability Studies and says that he really enjoyed being in a school environment again. He lives in Footscray and still uses the VU gym. "I push to the gym for my warm-up," he says.
He works at Austin Health in a peer support role helping those in rehab adjust to the changes in their lives.
Todd Hodgetts, who took up shot-put at the age of 10 in Launceston, won gold and set a new world record in London, and followed that with a bronze medal at Rio. Along the way, there have been many wins and medals at other events. Nicknamed "The Hulk", the gentle giant on the autism spectrum is determined to reclaim gold at Tokyo.
Mr Hodgetts studied a diploma of sport and recreation in 2015 before completing a Diploma of Remedial Massage HLT52015 at VU in 2018. While studying, he won gold for the University in the 2015 Australian Uni Games.
Meet our students & alumni
Get to know and follow our athletes at our Olympic and Paralympic hub with profiles including education and sporting highlights, including historical record of all past and present VU Olympians and Paralympians.