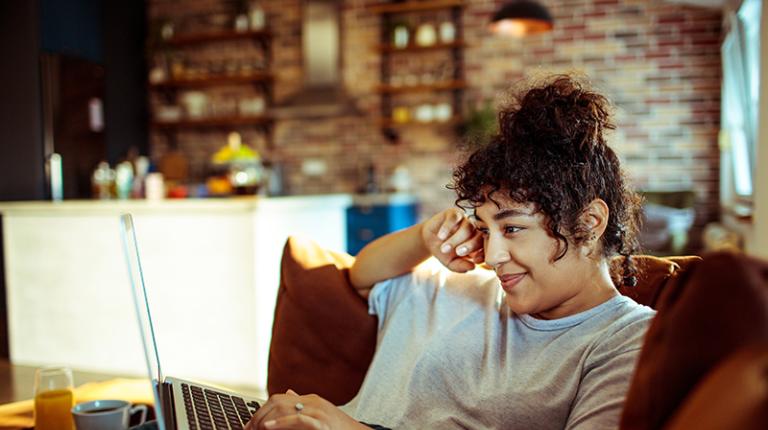 Keep your mind and body active with a series of free, informative videos available for the whole community in a new initiative produced by Victoria University's VU in the Community team.
Each week from early May, a new video will be premiered on Facebook featuring local legends and VU researchers tackling ways to maintain your mental wellbeing and keep physically active during isolation.  
Parents in the midst of home-schooling will welcome a virtual recess with 30-minute fun routines as part of the Kids Active Recess: Westside.  
Local legends lead online classes
Join westside icons Bianca Chatfield from VU's Netball Academy, Josh Risdon from Western United Football Club, and Mitch Wallis and Lauren Spark from the Western Bulldogs as they set out easy-to-follow sessions focusing on football, netball and soccer skills. Dance will also be explored by cultural powerhouse L2R Dance in collaboration with Footscray Community Arts Centre.
"A good fitness routine is always a benefit for kids. During this time we have to be a bit creative with how we train, but keeping it up, even if it's just a little bit each day will keep the kids active, entertained and healthy for when they can return to their regular sports and activities."
– Josh Risdon, Western United Football Club
The short videos will be easy for any family to incorporate into their routine, and provide a unique way to direct your kids' energy bursts.
"I've tried to keep it fun, simple and something that families can all do together, or on their own. It's free for everyone so I can't wait to see who joins me for a session!"
– Bianca Chatfield, VU Netball Academy
VU researchers share insights
As we all adapt to the new circumstances resulting from COVID-19, VU researchers are working hard to share their research findings in accessible, consumable ways.
VU Research in Brief will bring this information into your living rooms. There's no complicated terminology in these videos, only take-home and applicable resources to help you navigate and optimise your mental wellbeing. 
In under 20 minutes, discover the links between mindfulness and exercise with Michaela Pascoe, and learn how to manage tensions within your household with clinical psychologist Dr Glen Hosking.
This video series will have something for young and old, mind and body.
Video schedule
5 May
11.30am
Kids Active Recess Video 1:  Netball with Bianca Chatfield
7 May
9am
VU Research in Brief Video 1: Living Harmoniously presented Dr Glen Hosking
12 May
11.30am
Kids Active Recess Video 2:  Soccer with Josh Risdon from Western United
14 May
9am
VU Research in Brief Video 2: Mindfulness and Physical Activity presented by Michaela Pascoe
19 May
11.30am
Kids Active Recess Video 3:  Backyard Footy Games with Lauren Spark from Western Bulldogs AFLW
26 May
11.30am
Kids Active Recess Video 4:  Dance with L2R in partnership with Footscray Community Arts Centre
2 June
11.30am
Kids Active Recess Video 5:  Footy with Mitch Wallis from Western Bulldogs player 
How to view the videos
All videos will be premiered on the VU in the Community Facebook page and freely available thereafter.